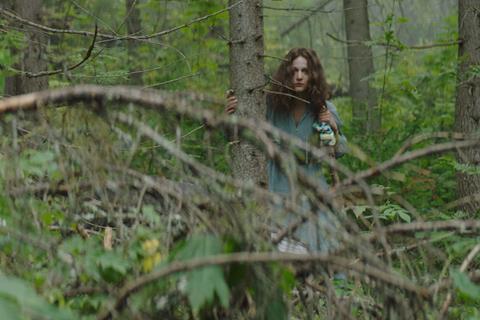 Budapest-based sales outfit Luminescence is launching sales on three Russian titles at this year's online AFM (November 1-5): female-driven survival thriller The One; Second World War drama Icon; and animated comedy How to Save The Immortal.
The One is directed by Dmitry Suvorov and produced by Andrey Lyakhov and Anton Belov. Sony Pictures Russia is planning to release the film theatrically in March 2022.
It dramatises the true story of Larisa Savitskaya, a young woman, who, in the 1980s, survived the mid-air collision of a passenger plane and a military aircraft and the subsequent fall from a height of more than 5km. At the time she was on the way home from her honeymoon. Alone in the forest, wounded, and chased by a tiger, she struggled with cold, rain, and hunger for several days in the wilderness, hoping to find her husband, before being reached by a rescue team.
Savitskaya, who was the only survivor, is still alive and consulted on the film, which is described by Luminescence managing director Juraj Barabas as a "unique story of the love and survival".
Luminescence has also picked up rights for selected territories on Second World War drama Icon, which is currently in the final stages of post-production and will be released in Russian cinemas on December 2, 2021 by Nashe Kino.
This tells the story of a young female officer, who, following the advice from a clairvoyant, and full of patriotic fervour, infiltrates a city occupied by the Nazi army to steal an icon from the local church.
It is directed by Vera Storozheva and produced by Natalia Ivanova, Maxim Rogalsky, and Konstantin Elkin. Luminescence will be co-representing the film internationally with Russian World Vision.
Luminescence's third new acquisition for the AFM is animated comedy How To Save The Immortal. It is directed by Roman Artemiev and produced by Vadim Sotkov's Kino Atis (also behind the Space Dog franchise). It is currently in production and will be released in late 2022 by Sony Pictures Russia.
The film follows the immortal character Drybone, who is forced to kidnap the brave warrior Barbara to save his life from an underworld sorceress.
"Our slate is really diverse. Over the years we have built a brand known for delivering high-quality entertainment to distributors around the world," commented Barabas.