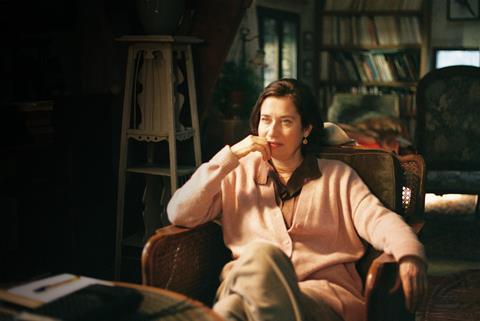 Paris-based sales company Luxbox has boarded French filmmaker Claire Simon's I Want To Talk About Duras, exploring the relationship between French writer Marguerite Duras and her last partner Yann Andréa, who was 38 years her junior.
The screenplay is based on an unedited transcript of a 1982 interview between Andréa and writer and journalist Michèle Manceaux, who was a long-time friend of Duras, which was published as a book entitled Je Voudrais Te Parler de Duras.
César-winning actors Emmanuelle Devos and Swann Arlaud co-star as Manceaux and Andréa in the film which recently completed shooting and is in post-production.
It is Simon's fifth fiction feature after her 2013 comedy-drama Gare du Nord and some 20 documentaries that include recent title Young Solitude.
"This man needs to talk. He's been involved in a passionate relationship for the past two years with a celebrated writer, 30 years his senior," comments Simon on the interview that inspired her film.
"He wants to put into words what enchants and tortures him, and he describes this love with great clarity. The limitations he experiences are those that women have endured for millennia."
The film is produced by François d' Artemare at Paris-based Les Films de l'Après Midi, whose recent credits include Made In Bangladesh and Noura's Dream.