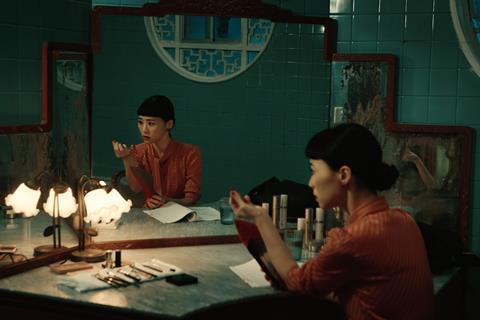 Luxbox has boarded sales on Midi Z's psychological thriller Nina Wu, following an aspiring actress's rise to fame and loosely inspired by the events around the Harvey Weinstein scandal, ahead of its premiere in Cannes Un Certain Regard.
Z's muse, Taiwanese actress Ke-Xi Wu (The Bold, The Corrupt, The Beautiful) stars as a struggling actress who gets her big break with the lead role in a spy thriller set in the 1960s. She finds the role difficult and involving a lot of full nudity and explicit sex scenes. Wu rises to the challenge but with success around the corner, psychological cracks start to appear following tragedy back home and as her past comes back to haunt her.
Ke-Xi Wu also co-wrote the screenplay with the Myanmar-born, Taiwan-based director.
Z told Screen International last year that the experiences of the film's protagonist reflected the difficult situations experienced by women at work all over the world, not just those in the film industry.
Luxbox co-chiefs Fiorella Moretti and Hédi Zardi praised the feature for its "incredible combination between a beautiful inspired script by lead actress Wu Ke-xi and a grand mise en scene of a director in fully mastery of his art."
The Paris-based company is selling all international territories apart from North America which is being handled by CAA, which represents Wu internationally.
Z's Taiwan-based company Seashore Image is handling Taiwan, China, Hong Kong, Malaysia and Singapore.
The company produced the feature with Ko Yi Hung of Harvest 9 Road Entertainment in Taiwan.
Joanne Goh's Jazzy International in Malaysia is also on board as a co-producer alongside Star Ritz International Entertainment and Myanmar Montage Pictures.
"As a female filmmaker working in the Asian film industry, I'm proud and honoured to be engaged with the making of Nina Wu, for that we have a team of passionate, young and hard-working women, including the cast and crew," said producer Claudia Tseng, who takes a producer credit alongside Lin Sheng-Wen, Molly Fang, Andi Lim.
Co-producers are Leonard Tee, Jessica Chai, Wang Shin-hong, Isabella Ho.