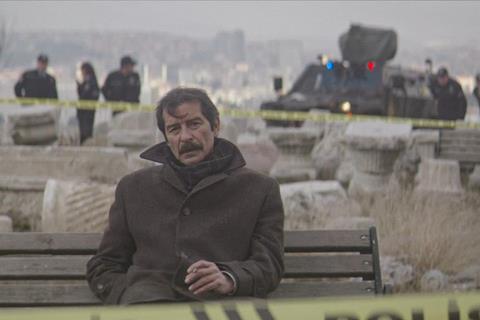 Luxbox is launching international sales on Turkish director Emre Kayis's debut feature Anatolian Leopard at the Cannes Marché du Film Online, running June 22-26.
The company is one of the first arthouse sales companies to confirm its intention to use the Marché du Film Online, which has been created to replace the market's physical edition following its cancellation due to the Covid-19 pandemic.
"We're learning to work with our buyers differently. It's been stimulating looking for new ways to present our projects," said Hedi Zardix, who co-heads the company with Fiorella Moretti.
Popular Turkish actor Uğur Polat stars in the wry drama as a zookeeper at one of the oldest zoos in Turkey who fakes the escape of its prized Anatolian leopard in a bid to stop the institution's privatisation.
Kayis is a director to watch on the arthouse scene: the project won the top $50,000 prize at the Sam Spiegel Lab in 2018, his short The Translator played the international festival circuit and was nominated for a European Film Award, and he co-created the Turkish crime thriller series Alef directed by Emin Alper which has proven a hit at home during the lockdown.
Paris-based Luxbox is preparing a video presentation of the project by Kayis and will also show first images for the feature, which is in post-production.
The film is expected to be ready for a festival launch in the first half of 2021.
Olena Yershova at Turkish company Tato Film is lead producing the feature. "Emre wrote the script as a metaphor to illuminate the emotional world of those people who were crushed under the spirit of the time. Their lives are similar to the sad story of this nearly extinct animal, which is indigenous to Anatolia," she explained.
The production is a Turkish, Danish, German and Polish co-production. Other producers include Kanat Doğramaci at Asteros Film (Turkey), Jon Hammer at Adomeit Film (Denmark), Tanja Georgieva at Elemag Film (Germany), Maria Blicharska, Donten &Lacroix Films (Poland) and junior producer Büke Akşehirli (Turkey).