Jeremy Renner announced as talent ambassador for this year's festival.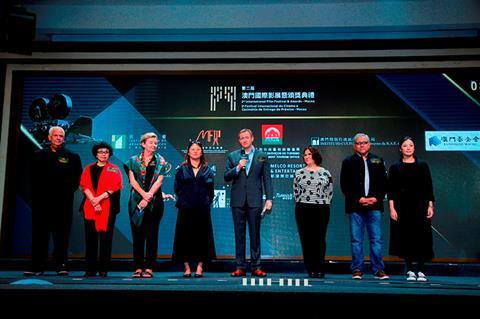 The International Film Festival & Awards Macao (IFFAM) has announced a partnership with the Shanghai International Film Festival (SIFF).
At a press conference today [June 19], the cooperation agreement was signed for a joint effort to "inject new ideas into the future development of the film industry".
Cecilia Tse, deputy director of MGTO and executive vice president of IFFAM, believes the collaboration will help to foster exhange between the Macao and Shanghai film industries, bring local film investment projects to the mainland and expand opportunities for the industry.
"Macao is one of China's most fascinating cities and the young IFFAM exudes a dynamic vibe, that's why Shanghai International Film Festival is pleased to partner up with IFFAM to foster an innovative development of the film industry via the two platforms," added Wang Ye, deputy general manager of Shanghai International Film & TV Festivals Co. Ltd.
It was also announced that Jeremy Renner will join Miriam Yeung as talent ambassador for this year's IFFAM, with Renner attending the opening night gala on December 8.
Last week, Protagonist Pictures CEO Mike Goodridge was announced as the artistic director of IFFAM.