Wild Nights With Emily, about an illicit romance, scoops €50,000 top prize.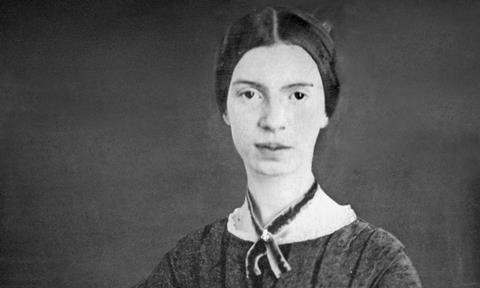 US playwright and director Madeleine Olnek's Wild Nights With Emily, inspired by the secret love life of US poet Emily Dickinson, has won the sixth edition of US in Progress in Paris.
Taking place June 20-22 as part of the industry wing of the Champs-Elysées Film Festival, the event showcased five independent US feature productions at the rough-cut stage.
It is a joint initiative between the festival and the American Film Festival in Wroclaw, Poland.
Wild Nights With Emily revolves around Dickinson's hushed-up affair with her brother's wife Susan Dickinson, and the latter's fierce rivalry with her husband's lover.
After Dickinson's death in 1886, the two illicit lovers entered into a fierce, but hidden, rivalry to promote the work of the poet.
Olnek says in her notes that she wants to overturn the popular image of Dickinson as a "reclusive spinster" to show her "vivacious, irreverent" side.
It is Olnek's third feature after Codependent Lesbian Space Alien Seeks Same in 2011 and The Foxy Merkins in 2014, both of which played at Sundance as well as various other festivals.
The selection also included Christina Kallas's suspenseful drama The Rainbow Experiment, about an investigation into an accident in a high school science lab, and Charlie Birns's debut feature, the surrogate mother drama Family Affairs.
The selection also included two documentaries this year.
Jack Dunphy and Nathan Silver screened their hybrid docu-drama The Pervert, capturing the personal chaos unleashed by the death of Dunphy's father.
Lily Henderson also presented her feature documentary About A Mountain, exploring the issue of nuclear waste disposal in Nevada through the suicide of a local teenager who leapt from the top of a Las Vegas hotel.
The winning film receives some €50,000-worth of post-production and promotional support from sponsors Europa Distribution, the Montreal-based Phi Centre music specialists, the Frid and Frid Studios, the Cannes Marche's Producers Network and subtitling and post-production specialist Titra Film.