Maggie Gyllenhaal and Ralph Fiennes will lead the cast of Farnsworth House, from writer-director Richard Press.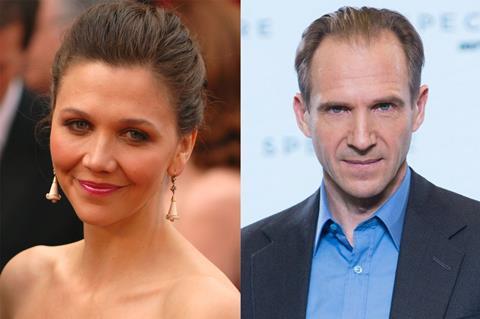 Set in 1940s Chicago, Chicago, Gyllenhaal plays Dr. Edith Farnsworth, a woman ahead of her time whose ambitious project with the revolutionary Bauhaus architect Mies Van Der Rohe (Fiennes) to build the first glass house led them into a passionate but tempestuous love affair.
Producers on the project are Albert Berger and Ron Yerxa through Bona Fide Productions, Matt Flanders of In Your Face Entertainment, and Maggie Gyllenhaal. Director Press has credits including feature documentary Bill Cunningham New York.
HanWay Films has acquired international sales rights and will be introducing the project to buyers at next months' European Film Market in Berlin. ICM Partners is handling the US sale.
"I am always looking for projects about real women, with complicated, interesting minds. They are far and few between and Farnsworth House is a rare find," said Maggie Gyllenhaal.
"Richard Press' background in architecture, design and photography shines through when he describes making a film where passion and creativity collide. Maggie and Ralph will make extraordinary sparring partners," added HanWay Films MD Gabrielle Stewart.