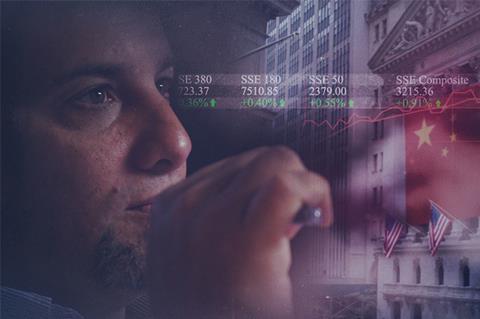 Magnolia Pictures has acquired worldwide rights to director Jed Rothstein's documentary The China Hustle.

The film about greed, Chinese companies and the American stock market, received its world premiere at this year's Toronto International Film Festival. Magnolia has plans an early 2018 release.
The China Hustle begins in the depths of the 2008 financial crisis, when investors on the fringes of the financial world feverishly sought new alternatives for high-return investments in the global markets. With Chinese indexes demonstrating explosive growth, the country suddenly emerged as a gold rush opportunity with one caveat: US investors were prohibited from investing directly into the country's market.
Makeshift solutions led to a market frenzy, until one investor discovered the massive web of fraud left in its wake.
Directed and written by Jed Rothstein, The China Hustle was produced by Sarah Gibson and Ryan Suffern. Production companies are Jigsaw Productions, The Kennedy/Marshall Company, 2929 Productions, and S.J. Gibson Films. Alex Gibney, Frank Marshall, Mark Cuban, Todd Wagner, Ben Cosgrove, Jeff Cuban, and Stacey Offman served as executive producers. Richard Perello served as co-executive producer.
"Anyone with an investment portfolio or pension should rush to see this movie," Magnolia president Eamonn Bowles said. "Jed Rothstein has fashioned an incredibly compelling film about these jaw-droppingly scary financial schemes."
Rothstein said: "The scams in the film – and the ones we warn could be coming in the near future - exist in the shadows of the financial world. I couldn't think of a better partner than Magnolia to present The China Hustle and shine a light into these dark corners."