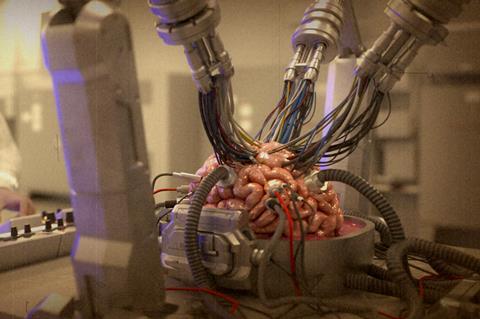 Magnolia Pictures has acquired worldwide rights to A Glitch In The Matrix, the sci-fi documentary set to premiere in the Midnight Section of next month's Sundance festival.
Magnolia will release the film in theatres and on demand on February 5, immediately after the Sundance screening.
Dircted by Rodney Ascher, the film uses the words of Philip K Dick as a springboard to examine science, philosophy and conspiracy theory. Campfire, Highland Park Classics and Valparaiso Pictures produced, with Campfire CEO Ross M Dinerstein as producer.
Magnolia president Eamonn Bowles commented: "A Glitch In The Matrix is a mind-scrambler in the most profound, accomplished way. Rodney Ascher has made a work that will have you legitimately questoining your universe."
Ascher added: "Considering the number of realities I could have found myself trapped in, I'm thrilled to actually be in the one where we've found partners as bold and supportive as Magnolia to work with on this project. The film was an amazing opportunity to engage with big ideas and explore animation and science fiction inspired imagery on the biggest canvas I've ever had, so I'm thankful we're in such good hands to get it out into the world."