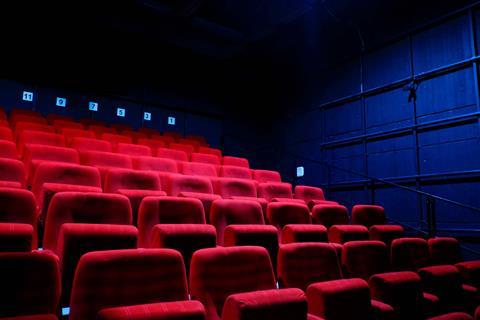 MARCH 14 UPDATE: As president Trump declared a national emergency in the US on Friday (13) over the novel coronavirus outbreak, major US theatre chains have implemented "social distancing" policies and have reduced seating capacity by half in an ominous move for exhibition.

AMC Theatres, the largest exhibitor chain in the US, Regal Cinemas and Arclight Cinemas made the move on Friday in an effort to thwart the spread of the virus.
AMC is introducing the measure in all its auditoriums on Saturday (14) until April 30. In auditoriums with more than 500 seats, AMC will further cap ticket sales to a maximum of 250.
On Thursday California state governor Gavin Newsom advised against public gatherings of more than 250 people.
AMC Theatres president and CEO Adam Aron said, "These are uncharted times in the United States. We are very closely monitoring the guidance of the CDC [Centers for Disease Control and Prevention]. We are complying with all directives from federal, state and local health and government authorities, and with our unilateral move to reduce capacity and increase social distancing we are going beyond what governments are requiring of us."
Later on Friday Arclight Cinemas confirmed to Screen it was implementing a similar policy. As of Saturday the exhibitor's staff will start to sell tickets in alternate rows and ask patrons to choose seats "with adequate space between other parties… This seating limitation will ensure that we are under recommended occupancy guidelines."
Alamo Drafthouse has imposed a social distancing policy at select venues whereby seated guests will not have someone on either side of them. Showcase Cinemas has also brought in a 50% reduced audience capacity policy and is understood to be the first theatre chain in the UK to do so.
Charles S. Cohen, whose Cohen Media Group owns Landmark Theatres as well as New York's Quad Cinema, and Curzon Cinemas in the UK, issued the following statement on Friday: "The Quad, Curzon, and Landmark theaters will remain open this weekend. We are monitoring the situation closely day-by-day and staying flexible to respond accordingly. As of now, we are taking all the recommended precautions provided by health organisations and state officials very seriously in order to provide a safe space for our patrons to continue to enjoy the cinema."
Arclight ahad not responded at time of writing to discuss their immediate plans in the face of the outbreak, which according to the CDC has infected 1,629 people in the US and claimed 41 lives.