CREATIVE WEEK: Boyhood producer Jonathan Sehring reveals industry doubts about indie hit.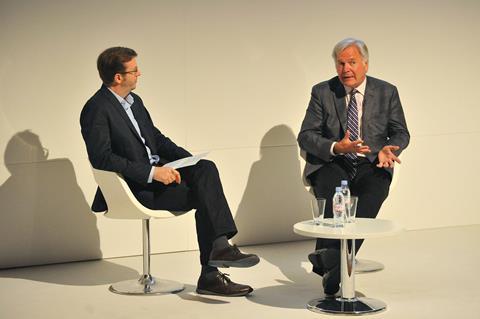 Richard Linklater's critical and commercial hit Boyhood was turned down by a host of indie and studio distributors before and after its screening at Sundance in 2014, the film's producer Jonathan Sehring has revealed.
Speaking at Creative Summit, the London-based event organised by Screen's parent company MBI, IFC Films president Sehring told gathered industry that the scale of the film's success was a surprise to many, including himself.
"It felt like something special but when we looked at the final cut no-one knew," said Sehring, speaking on stage at BAFTA's Piccadilly HQ to Screen International editor Matt Mueller.
"At the time when we all sat down, Rick [Richard Linklater] was very pleased but we didn't know that it would find an audience like it did."
The $4m-budgeted Boyhood, which won three BAFTAs, three Golden Globes and an Oscar as well as a host of festival prizes including four in Berlin where it had its official world premiere, went on to take close to $45m at the box office.
However, independent and studio distributors as well as the Cannes Film Festival were among those to turn the film down.
"We showed it to every film distribution company – every studio and big indie – they all thought it was nice but too small," explained Sehring. "A lot of people didn't like it."
"Even after Sundance, we went back to two or three distributors [for US rights] who said no. I didn't want to sell it but part of the agreement was that if there was a better deal out there we would take it."
IFC, which backed the film's production over the 12 years it took to make, ultimately distributed the film in the US, with Universal picking up a host of international territories.
While the film debuted to near-universal acclaim in Berlin after the off-piste Sundance screening, Sehring disclosed that the filmmakers had initially spoken to Cannes about a slot but were also turned down.
Director Linklater has subsequently spoken about the potential of a Boyhood sequel. Sehring described that possibility to Screen as a "maybe", admitting that the idea had been discussed but that it was also still very much a "pipe dream".