12-year veteran of the studio has been named as the replacement for Adam Goodman, who was let go earlier this month.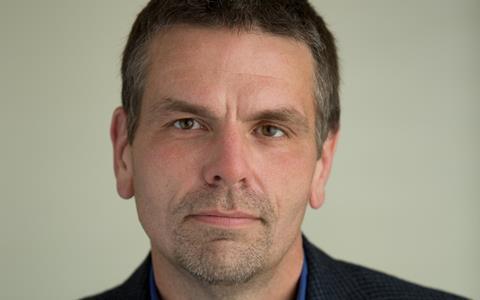 Marc Evans has been named president of Paramount's Motion Picture Group.
The announcement was made today [March 16] by Brad Grey, chairman and CEO of Paramount Pictures. Evans replaces Adam Goodman, who was let go earlier this month.
Evans has served as president of production since 2010 and has worked at the studio for 12 years. He assumes the position immediately and will report to Grey.
Grey commented: "Having evaluated the potential candidates for this role, it quickly became clear that Marc was the most qualified and that he has truly earned this position. He has immense talents, a strong creative vision, deep integrity and an unrivaled work ethic."
He continued: "We take great pride in the fact that Marc has professionally grown up at Paramount, that he has overseen production of so many wonderful pictures here, and that he had such strong support from our creative collaborators. We couldn't be more excited about the future."
"Over the last 12 years at Paramount, I have had the honour and privilege to work with the world's finest filmmakers and our studio's amazingly talented staff. I am deeply grateful to Brad for this opportunity. I look forward to helping execute our studio's creative strategy and doing the thing I love most, working with our team to help filmmakers create movies that entertain and inspire people around the world," added Evans.
Prior to being president of production, Evans joined Paramount as VP of production in 2003, before being promoted to senior VP and executive VP in 2006 and 2008, respectively.