EXCLUSIVE: The documentary will be available as a feature film or a TV series.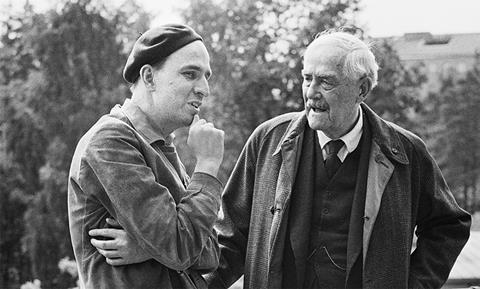 July 2018 marks 100 years since the birth of Swedish auteur (14 July 1918) Ingmar Bergman, director of such classics as The Seventh Seal and Wild Strawberries, and the centenary is being marked with events, films and TV dramas.
In Cannes, The Match Factory is starting pre-sales on Bergman, a hugely ambitious Ingmar Bergman documentary conceived as a feature film and four-part TV series.
The project is billed as one the most comprehensive documentaries ever to explore the life of the director, whose work has influenced everyone from Woody Allen to Martin Scorsese and David Lynch. Produced by B-Reel Films in Sweden, the film is a co-production with Sveriges Television, Svensk Filmindustri, Motlys, Reel Ventures, Nordsvensk Filmunderhallning, Gotlands Filmfond, Film Capital Stockholm, and is directed by Jane Magnusson.
Bergman will look in detail at the legendary director's career - with a special focus on his immensely productive period in 1957 - in his own words and those of his friends, colleagues and lovers. "It's a challenging project, since we have the highest ambition and want to create a film that is both visually and dramatically on the same artistic level as the work of our subject matter," says producer Mattias Nohrborg.
The film will be available in two formats: as a feature film and mini-series (4 x 1 hour). The promo is available to be seen at The Match Factory's Cannes office.