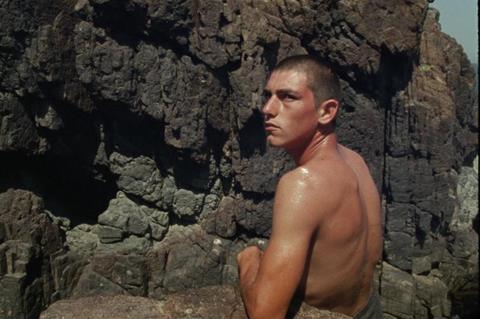 Paris-based Memento Films International (MFI) has acquired world sales rights to Bulgarian director Kamen Kalev's drama February, which was recently announced as one of the titles in the Cannes Film Festival's special 2020 Official Selection.
The film follows the trajectory of an unconventional man over three key periods of his humble life in rural eastern Bulgaria, under the banners of sun, work, sheep and birds.
Diane Jassem and Céline Chapdaniel at Paris-based Koro Films produced the feature with Kalev's WaterFront Film.
"It is a poetic, timeless and unique film. It is also for Kamen, a particularly intimate story, since the main character is inspired by his grandfather," said Jassem.
"This is true cinema d'auteur, a real Cannes film," commented MFI head of sales Mathieu Delaunay. "It is a feast for the eye and so timely in a moment of history when time has stopped in a way due to the pandemic and people are reassessing their lives."
It is Kalev's fourth feature, after Eastern Plays and The Island, which both premiered in Directors' Fortnight in 2009 and 2011 respectively, and 2015 crime drama Face Down. Paris-based MFI previously handled international sales on Eastern Plays.
Launch plans
Cannes announced its 2020 Official Selection this year in the absence of a physical edition, which was cancelled due to the Covid-19 pandemic.
Delaunay said the company planned to tease February at the upcoming online Marché du Film, running June 22-26, but had no plans to screen it on the platform.
"We'll show some first images and have a director's statement but this is very much a festival film and our aim is to launch it at a festival this autumn," he said.
He added that the company would be focusing rather on talking to buyers about previously launched titles such as Under The Stars Of Paris and How To Be A Good Wife, both of which achieved good sales earlier this year.
"For us one of the aims of the market will be reconnecting with buyers and getting them motivated again around the titles we were selling prior to the pandemic," said Delaunay.