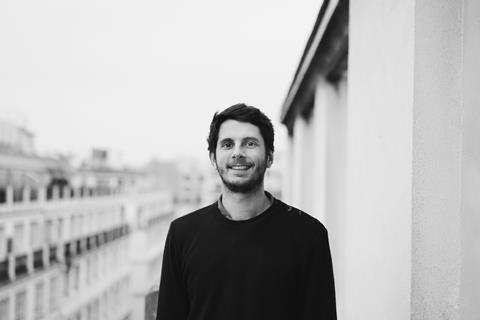 Paris-based Memento Films International (MFI) has announced the hire of Alexandre Moreau to its sales team as part of a company reorganisation following the departure of former COO Nicolas Kaiser.
Moreau will report to MFI sales and acquisition chief Tanja Meissner and handle sales in Asia, Middle East, Turkey and Portugal. He will also be in charge of library sales and some marketing activities.
Kaiser, a well-regarded figure in the French sales scene who worked for MFI for just under a decade, left the company at the end of last December to pursue other interests.
Moreau arrives at MFI from Versatile, where he spent five years working gaining experience in sales on films such as Santiago Mitre's Paulina, Runar Runarsson's Sparrows and Chris Peckover's Better Watch Out.
"I'm truly delighted to join Memento and work with such a strong team and talented filmmakers. Memento is getting involved in a wide range of films at so many levels which is such an exciting opportunity for me," said Moreau.
He arrives at a high-profile time on the awards and festival circuit for MFI.
The company will be at Sundance this year with two titles: Nicolas Pesce's psychological thriller Piercing, which premieres in the Midnight Section, as well as Marc Turtletaub's Irrfan Khan-starrer Puzzle, which will debut in the Premieres section.
MFI also handled international sales on Luca Guardagnino's Oscar contender Call Me By Your Name, on which company CEO Emilie Georges was one of the producers. Upcoming films on its sales slate include Asghar Farhadi's Spain-set psychological drama Everybody Knows, starring Penelope Cruz, Ricardo Darin and Javier Bardem.
The company made hiring announcement ahead of Unifrance's Rendez-vous with the French cinema where it will screen Xavier Giannoli's The Apparition, starring Vincent Lindon as a investigative journalist sent to cover a series of strange visitations in a small French village.
Doc & Film International
In other staff moves in the French sales scene, Doc & Film International has announced the hire of Clémence Lavigne to its sales team.
Lavigne, who studied distribution at France's respected Fémis film school, arrives from Paris-based Celluloid Dreams.
Doc & Film CEO Daniela Elstner first came into contact with Lavigne early on in her career when she was working as an assistant manager at the pan-European films sales agent body Europa International.
"Since then I have attentively followed her career, so it was quite natural to ask her to come to work within my team," says Elstner.
Lavigne replaces former Doc & Film sales director Emmanuel Pisarra, who was one of Screen International's Future Leaders in Sales last year. He joined Grégoire Melin's sales company Kinology at the beginning of January.
In another Doc & Film hire, the company has also just taken on Théo Lionel, who has been working as a stagaire at Elle Driver.
He is being trained up to take over from Doc & Film's current festival manager Hannah Horner who is leaving at the end of January. Lionel's first outing for Doc & Film will be the upcoming International Film Festival Rotterdam.