Sales and production outfit's inaugural sales slate to include John Jencks' The Hippopotamus.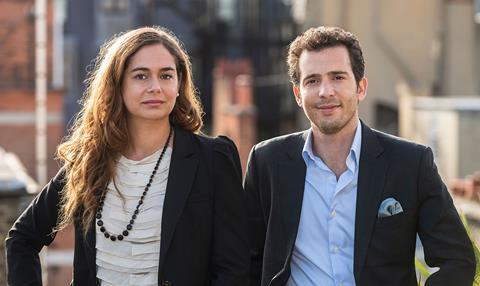 Elie Mechoulam and Caroline Couret-Delègue have teamed to launch Truffle Pictures, a new London-based film sales and production company.
Mechoulam was the former director of sales and marketing at LA-based The Little Film Company, working on releases including Elaine Constantine's Northern Soul and Klaus Härö's Golden Globe nominated The Fencer.
Couret-Delègue was head of sales and acquisitions at Metrodome International, the sales arm (launched in 2014) of the UK distribution outfit that was placed in administration last month. She was previously head of international sales at AV Pictures.
Truffle Pictures will unveil its inaugural slate at the forthcoming American Film Market (Nov 2-9). That line-up will include John Jencks' The Hippopotamus, based on Stephen Fry's novel, which the company has taken on from Metrodome, and Jesse Holland and Andy Mitton's supernatural thriller We Go On.
The company has also hired Jennifer Dawson as head of international servicing, and former Metrodome MD Jezz Vernon, who recently launched Port Royal London, will act as a consultant on a film by film basis.
Couret-Delègue commented: "With more than 20 years combined experience and long-standing relationships, we're perfectly positioned to not only help commercially viable films enter the marketplace but also provide a fully integrated service that ranges from production consultancy to festival strategy and distribution."
Mechoulam added: "Caroline and I are adamant about tailoring a marketing strategy on a film-by-film basis; each film is unique and therefore should be treated as such.
"Furthermore, our fully-funded production company will be launching shortly, which will make Truffle Pictures a one-stop-shop for filmmakers enabling them to get support on their films from beginning to end."