The Steve Jobs and Macbeth actor is currently shooting the video game adaptation in London.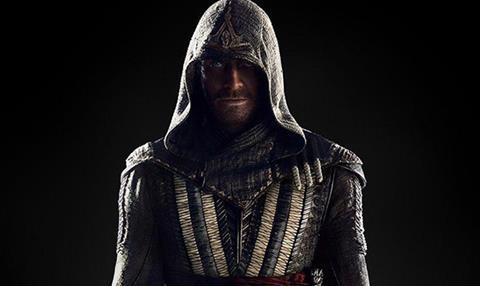 Speaking to Screen in an interview from the set of the forthcoming Assassin's Creed, Michael Fassbender revealed that he was "absolutely interested" in building a franchise around the property.
"We'll see how the first one does, but that's the idea," the actor said.
"The material and the landscape is so rich, there's definitely enough there for a franchise," he added.
When asked about whether he would consider taking the role of James Bond if Daniel Craig decides to step aside following the release of SPECTRE, Fassbender suggested that he had not been approached to date but would "wait and see what happens".
In Assassin's Creed, which is currently shooting in London having previously filmed in Malta, Fassbender plays lead character Callum Lynch.
The story centres on "a revolutionary technology that unlocks genetic memories". Lynch experiences the adventures of his ancestor, Aguilar, in 15th Century Spain and discovers he is descended from a mysterious secret society, the Assassins. He amasses incredible knowledge and skills to take on the oppressive and powerful Templar organization in the present day.
The film is an adaptation of the popular video game franchise, which has already spawned multiple titles including the recently-released Assassin's Creed Syndicate, which is set in Victorian-era London. Justin Kurzel is directing the film version and Marion Cotillard co-stars; the three first worked together on Macbeth.
Assassin's Creed is co-financed by RatPac and Alpha Pictures. Producers are Frank Marshall, Arnon Milchan, Jean-Julien Baronnet, Conor McCaughan, Fassbender and Pat Crowley.
Ubisoft Motion Pictures developed the project and is producing with New Regency.
Worldwide theatrical release is set for Dec 21, 2016.
Screen's complete interview with Fassbender will be published in November.