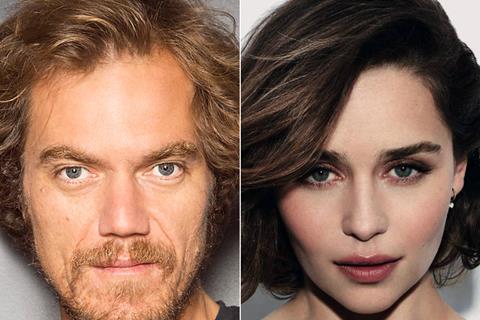 Michael Shannon, Emilia Clarke, Dane DeHaan and Scoot McNairy have joined the cast of Vaclav Marhoul's McCarthy, which will head into production in autumn 2022 in Prague, Czech Republic and the US.
UK sales firm HanWay Films has boarded the project for international sales ahead of next month's American Film Market (November 1-5); CAA Media Finance will handle the US sale.
Marhoul will direct from a screenplay by Tom O'Connor, whose previous credits include The Hitman's Bodyguard franchise and The Courier. The film is produced by O'Connor and Zach Studin, with Star Wars executive producer Rick McCallum as executive producer.
McCarthy will follow the rise and fall of infamous US senator Joseph McCarthy, played by Shannon, who went on an anti-communist crusade in the 1950s. The film will also depict his politically-ambitious wife Jean Kerr, played by Clarke; ruthless young lawyer Roy Cohn, played by DeHaan; and trusted friend and colleague Ray Kiermas, played by McNairy.
Czech director Marhoul scored a hit on the festival circuit with Venice 2019 Competition title The Painted Bird, which made the shortlist for the international feature Oscar for the 2020 awards.
"There are many countries around the world dealing with their own McCarthys right now and it is no surprise that a director who grew up behind the iron curtain should wish to lift the veil on McCarthy, the ultimate architect of populism," said Gabrielle Stewart, managing director at HanWay Flims.