Michael Shannon has signed up for The Little Drummer Girl, the forthcoming series from The Ink Factory, BBC One and AMC.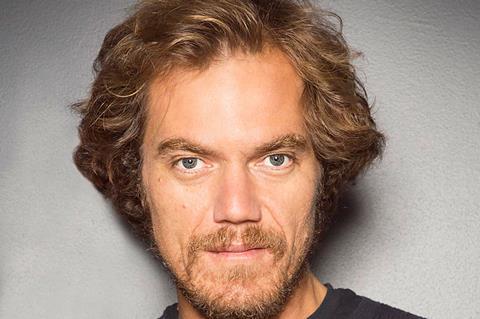 He will star alongside Florence Pugh and Alexander Skarsgård in the project, which is the television debut of director Park Chan-wook and is based on the novel of the same name by John le Carre.
Set in the late 1970s, the six-part series follows Charlie (Pugh), a young actress who strikes up a relationship with a stranger (Skarsgard), who entangles her in a complex and high-stakes plot orchestrated by an Israeli spymaster (Shannon).
Simon and Stephen Cornwell, co-CEOs and founders of The Ink Factory said: "Michael is an actor of the highest calibre, and we are excited to welcome him to the stellar group of talent this project is amassing. Under the direction of a consummate auteur and opposite two equally dynamic actors – we are confident that he will channel the complex combination of tension and gravitas within Kurtz which is shot through the narrative."
Park Chan-wook added: "The first time I saw Michael was as one of the genius actors who delivered wonderful performances in Revolutionary Road, and ever since I've remained his loyal fan. I believe Michael will make the perfect Kurtz, a man scarred by history and carrying burdens all too heavy on his shoulders, an Israeli 'Captain Ahab' obsessed by his biggest and most elusive nemesis yet."
The series is being financed by The Ink Factory in partnership with 127 Wall and co-producers the BBC and AMC. Laura Hastings-Smith is producing, Simon and Stephen Cornwell are exec producers alongside John le Carre.
Shannon is represented by CAA, Wetzel Entertainment Group and attorney David Krintzman of Morris Yorn.