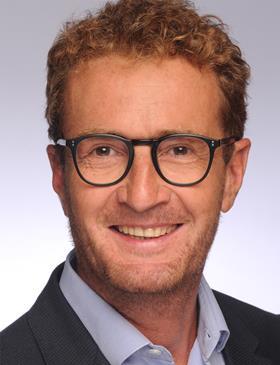 Dubai-based company Front Row Filmed Entertainment has appointed Nicolas Torloting in the newly created company position of COO as part of its expansion drive into development and production.
Since its launch in 2003, Front Row has built a reputation as the top distributor for arthouse and genre cinema in the Middle East as well for edgier mainstream titles.
It was also one of the first distributors in the region to embrace digital distribution, striking a pioneering deal with iTunes in 2014 to act as it Middle East aggregator.
It is now pushing into developing and producing Arabic content with local and international appeal, aimed at the proliferating global digital platforms, and has also set its sights on the emerging market of Saudi Arabia.
In his new role, French national Torloting will take oversee all day-to-day operations at the company. President Hisham AlGhanim and CEO Gianluca Chakra will continue to oversee all local and international acquisitions.
Torloting spent the first decade of his career working at The Walt Disney Company, firstly in Paris in the roles of business analyst and then senior manager for emerging markets in Paris, overseeing Disney's licensed partners for the entire MENA region, Greece, Israel and Turkey.
In 1999, he moved to the Gulf to join Saudi entity Disney Jawa Enterprise, a joint venture between The Walt Disney Company and the Saudi Jawa family, one of the first international entertainment company in the MENA region. Torloting acted as its managing director of entertainment, running offices in Saudi Arabia, UAE and the rest of the Middle East.
In 2012, he joined Vanity Fair Brands (VFP), a Fruit of the Loom company, where he served as CEO, restructuring the company and selling it to prolific French investment firm Perceva.
"I've known Gianluca and Hisham for over 15 years and seen their growth throughout," said Torloting. "They've pioneered the VoD phenomenon, the aggregation deals with Apple and Google and worldwide sales to global platforms of local language products."
"With the opening of the Saudi market into the theatrical world and the quick and continuous market shifts, I believe that the MENA theatrical, TV and VoD markets will expand strongly in the upcoming years. Front Row, with its innovative culture, will play a key role in taking the lead in this evolution."
CEO Chakra said Torloting's MENA experience and knowledge, especially in emerging markets like Saudi, which would be key as Front Row expands its activities.
"We have already started acquiring IPs for local remakes, be it for television or feature films. A number of projects are currently in development stage including the Arabic language remake of the Italian smash hit Perfect Strangers as well as a couple of high concept international features which will be announced later on this year," he said.
Other hires
Torloting's arrival at Front Row follows the recent appointments of Eli Touma as marketing and acquisitions director and Micallar Walker-Smith as marketing and PR manager. Touma previously headed the digital and publicity divisions pan-Arab distributor Empire International as well as its independent film acquisitions division and Walker-Smith was head of events at Picturehouse in the UK.
AlGhanim said the expanded team would enable both him and Chakra to push on with their plans to develop Arabic-language feature films and TV Series that resonate locally and internationally.
"Our roadmap is clear, Nicolas will focus on enhancing Front Row's organisation in order to keep leading the market changes whilst Gianluca and myself will expand the local production projects and develop an ambitious acquisition plan of international and Arabic language content."