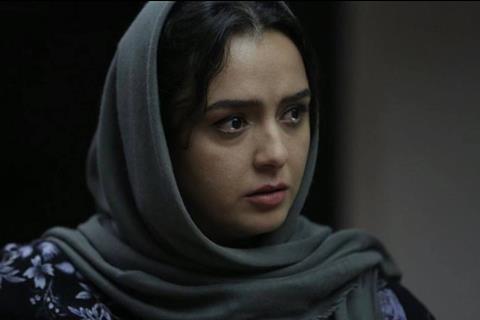 Saeed Roustaee's Leila's Brothers and Claire Denis' Stars At Noon landed near the bottom on Screen's Cannes jury grid with middling scores from our jurors.
Iranian filmmaker Roustaee's Cannes debut Leila's Brothers received a 2.3 average. The film follows a woman who has spent her life caring for her impoverished parents and brothers. When she discovers her father is in secret possession of a valuable heirloom, the sale of which could change their fortunes, the family's fragile bonds start to implode.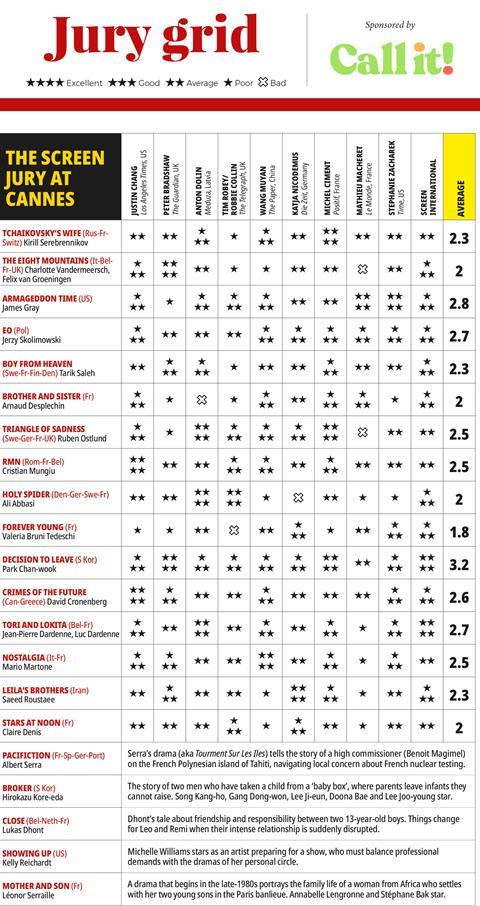 Click here to expand
Four jurors gave it a score of two (average), but Die Zeit's Katja Nicodemus awarded it a four (excellent).
Denis' Stars At Noon, starring Joe Alwyn, and Margaret Qualley, is averaging 2. Set during the 1984 Nicaragua Sandinista revolution, it centres on a British businessman and US journalist who fall in love while escaping the country.
The film gathered mostly twos from our jurors but The Telegraph's Tim Robey and Robbie Collin as well as Nicodemus allocated it a three (good). Le Monde's Mathieu Macheret and The Paper's Wang Muyan scored it one (poor).
Denis debuted in Competition at Cannes in 1988 with Chocolat, scoring a 1.9 on the jury grid. She has since presented three other titles at the festival.
Updated scores for Tori And Lokita move it into joint-third place, whilst Nostalgia moves back to the middle of the pack. Park Chan-wook's Decision To Leave still leads with a 3.2.
With only a few titles left, Albert Serra's Pacification, Hirokazu Kore-eda's Broker and Lukas Dhont's Close will arrive next on the jury grid.
Unfortunately, one of our jurors, Korydor's Nataliia Serebriakova had to withdraw from Screen's Cannes jury grid due to personal circumstances, Screen is grateful for her early contributions.