Following a challenging local opening Fire At Sea (Fuocoammare) has been significantly boosted by its Golden Bear win.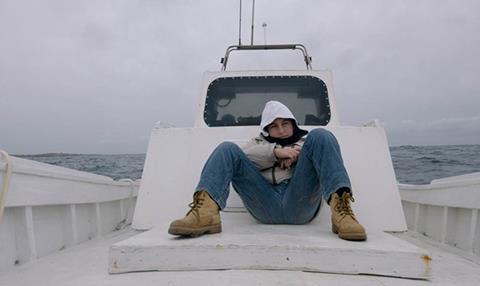 Unlike Berlin jury president Meryl Streep, Italian audiences were not initially "swept away" by Gianfranco Rosi's acclaimed documentary Fire At Sea (Fuocoammare) when it opened last weekend.
The film opened on February 18 across 47 screens but managed only $27.5k (€25k) in its first three days.
However, 01 Distribution's charge about the migrant crisis and life on the Italian island of Lampedusa was mightlily boosted at the box office by its Golden Bear win in Berlin on Saturday night. Sunday profits spiked +166%. Tuesday's take was 40% up on Monday's box office.
By Wednesday the film had taken $169.5k (€154k) and this weekend 01 will almost double screens to 76.
"Fuocoammare was released with a limited, controlled investment, similar to other movies of its kind," explains Luigi Lonigro, managing director at 01 Distribution. "The advertising budget wasn't big, but it reflected the size of the film".
"We opted for an initial release in a small number of well-chosen, well-prepared screens, so as to widen it in case of a major award," he continues.
"You can't split the audience of such a movie in two or three venues in cities like Bologna or Florence, you need it to be concentrated because post-screening chat outside the venue is crucial."
Despite critical acclaim, the film's subject makes it an trickier breakout candidate than Rosi's previous documentary Sacro GRA, which wowed at the box office taking close to $1.1m (€1m) in 2013 after winning Venice's Golden Lion.
Akin to Sacro GRA, which charted the environs of a Roman motorway, Fire At Sea has an Italian location at heart. But immigration has proven a harder sell to audiences. Dramas on the issue have also found it tough. Cannes 2015 title Mediterranea was still hunting a national distributor late last year.
The situation in Lampedusa is a highly controversial one in Italy, debated daily in the media. "That may be one of the reasons for the initially poor box office," comments Federico Mauro, creative director at film marketing agency Vertigo.
"Hot issues are good for movies except when too much information saturates the topic. That is partly the case with Lampedusa."
While winning awards at top European festivals isn't always correlative to strong box office, Italian directors seem to benefit at home when this happens. Following Paolo and Vittorio Taviani's Caesar Must Die win in Berlin in 2012 its box office jumped to $813k (€738k), a healthy amoung more than their take two years later with Wondrous Boccaccio, which topped out at $606k (€550k).
"An award at one of the big European festivals can be little help at the Italian box office for some films," says critic and box office analyst Marco Giusti. "This was the case with many of the Asian films that won in Venice and with Uncle Boonmee in Cannes. But it's a different story when it comes to Italian films. It becomes a matter of national pride".
Soon after arriving in Rome the Golden Bear was brought down to Lampedusa by Pietro Bartolo, a local physician featured in the documentary. After all, Rosi, in his acceptance, dedicated the prize to the inhabitants of the island.
However, limited infrastructure means no-one has seen the film on the island, a situation that may change this summer with authorities looking into an outdoor screening of the film.