EXCLUSIVE: A sequel to Mike Bassett England Manager, the 2001 cult comedy, is planned to shoot later this year.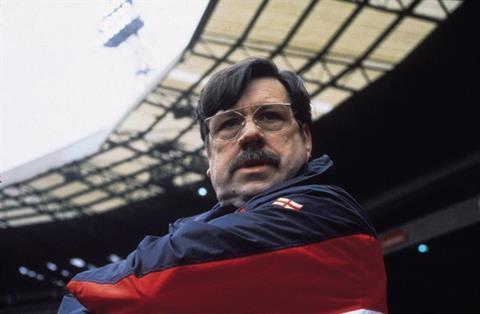 As teams prepare to head to Brazil for the FIFA World Cup, England's most notorious football manager is heading back to the big screen.
A sequel to cult comedy Mike Bassett England Manager will see the return of star Ricky Tomlinson back as the foul-mouthed Bassett. Director-producer Steve Barron will return for the sequel, titled Mike Bassett: Interim Manager, and is planned to shoot later this year.
This time, Bassett is brought in to the England camp as number two to the tactically brilliant German coach, Jorgen Mannstein, who has the England team playing like a dream. But not for long.
"Bassett was the last England manager to take the national team to Brazil. We reached the semi's then, who knows what we could achieve this time?," said Barron of Bassett's return.
"I'm very excited to be back with the team including football legend Andy Ansah who cut his teeth on the first film. As the years have gone by Bassett seems to have dug deeper into football folklore. There is hardly a manager in the game that hasn't been compared to him. Usually at a low point. Sometimes a very low point."
Mike Bassett: Interim Manager is being developed by London-based Riley Productions. Its development has been funded through the BFI. Newly launched Goldfinch Pictures, headed by producer Kirsty Bell, is looking to raise £2.5m ($4.2m) from EIS investors to help fund the film.
The original Mike Bassett topped $5m at the UK box office.
Mike Bassett: Interim Manager is scripted by Rob Sprackling and John R Smith, who wrote the first film and more recently co-scripted animation Gnomeo and Juliet.
Goldfinch Pictures aims to use enterprise investment schemes (EIS) and seed enterprise investment schemes (SEIS) to support British films by raising money through private investors. It was launched by entertainment accountants Nyman Libson Paul in January of this year.
All its films are vetted by an expert panel which includes former British Film Commissioner Colin Brown and Stephen Evans, the producer of Oscar-winning films Henry V and The Madness of King George, and all schemes have the appropriate Inland Revenue approval.