America To Me, capturing life at a top Chicago high school championing diversity, is Participant Media's first unscripted series.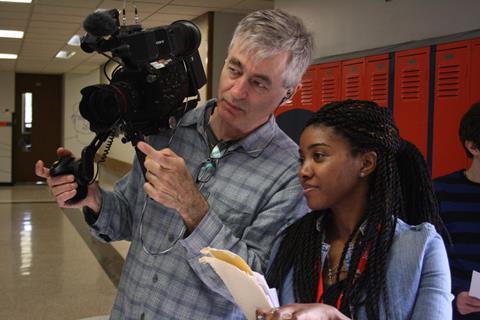 Participant Media has boarded respected US documentary-maker Steve James's upcoming unscripted series America To Me following a year in the life of a top Chicago high school with an exemplary track-record and one of the diverse student populations in the US.
David Linde, CEO of Participant, announced the company's involvement in the series during a Media Mastermind Keynote at MIPCOM on Tuesday. He said America To Me represented the company's commitment to socially relevant entertainment.
He also noted that it marked Participant's first foray into the unscripted series arena. Having focused on feature films up until recently, Participant has started expanding into other formats in recent months to extend the reach of its content.
"Expanding into the unscripted realm with this vibrant and compelling series with a filmmaker of Steve's calibre and creative vision is incredibly exciting for us," said Linde.
James, best known internationally for his feature documentary Hoop Dreams, is series director and executive producer via his longtime production house Kartemquin Films, along with Gordon Quinn, Betsy Steinberg and Justine Nagan. Participant founder Jeff Skoll and EVP of documentary film Diane Weyermann are also executive producers.
"Having collaborated with Steve many years ago, and continuing to follow his career, I have tremendous respect and admiration for him and his ability to tell powerful stories," said Weyermann,. "It is inspiring to partner with him once again on this timely series."
"I am thrilled to be working with Diane and her team at Participant. They've made it possible for us to do a series I've wanted to do for over 10 years. I truly believe the story of Oak Park and River Forest High School can be, in many ways, the story of race and education for young people in America today," said James.
James will be joined by a talented group of filmmakers including story directors Kevin Shaw, Rebecca Parish and Bing Liu on the series.