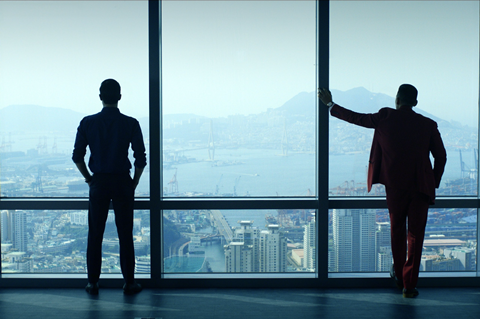 Korean production and sales outfit Mirovision has sold crime drama Brothers In Heaven to Nihon Skyway for Japan.
The Busan-set film, directed by Hee Jun Park, has also gone to Taiwan (Movie Cloud) and the Philippines (Viva), while Encore has taken worldwide inflight rights.
Starring Hoon Sung and Han-sun Jo, the film revolves around two brothers abandoned in an orphanage, one of whom becomes a cop and the other a hotshot in a local gang. It recently opened in South Korea and had a successful run in Vietnam through Ivonk Pictures.
Mirovision has also signed an output deal with Korean production house Kinema Factory, founded by Oh In-chun, who scored a hit in 2014 with horror film Mourning Grave. During EFM, Mirovision has launched sales on three of Oh's recent titles – Nightscape, Wol-ha: Very Bad Moon Rising and The DMZ.
"Horror was not performing for a while in Korea, but after Mourning Grave, this director seized the opportunity to create a genre brand," said Mirovision founder Jason Chae. "We like the diversity of his output, spanning thrillers, found footage and ghost stories."
Mirovision has also sold the original My Sassy Girl romantic comedy to China's Horgos Zhongheqiancheng Film Media, which is planning a theatrical release. First released in 2001, the film spawned sequels and remakes and is well-known by Chinese audiences but never received a proper Chinese theatrical release.