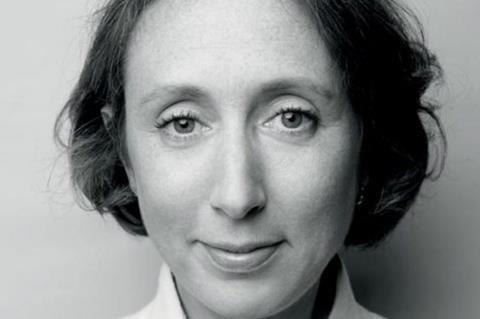 Juliette Schrameck has announced she has left her role as managing director of Paris-based mk2 films after a decade at the company.
"I didn't think I would be announcing this in such a particular period but I have decided to embark on a new professional project which will begin in a few months time," Schrameck wrote in an email sent across the film industry on Thursday (April 9).
"Thanks to all of you, I have had some marvellous and intense years sharing cinema and discovering new distribution territories," her message continued.
She thanked mk2 films founder Marin Karmitz, and his son Nathanaël and Elisha Karmitz, who now run the company in the roles of CEO and co-CEO respectively, for their "trust and unfailing support" during her time at the company.
Schrameck joined mk2 films as head of sales and acquisitions in 2010. She was promoted to managing director of the company in 2015.
During that time, Schrameck piloted the sales of scores of award-winning films and arthouse hits, including Personal Shopper, Cold War (with Protagonist) and more recently Portrait Of A Lady On Fire, Sibyl, and The Whistlers.
Schrameck said the current international sales and acquisition team - comprising head of sales Fionnuala Jamison, SVP international sales Ola Byszuk, VP acquisitions and international sales Olivier Barbier and VP Camille Dupeuble (TV and platforms) – remained intact.
Titles on mk2 films sales slate include Italian director Daniele Luchetti's broken marriage drama The Ties, Israeli filmmaker Nir Bergman's drama Here We Are about a father who hits the road with his autistic son rather than commit him to a specialised home, family feature-length animation Outfoxed! and new French-language titlesThe Love Letter by Jérôme Bonnell and Petite Solange by Axelle Ropert.