EXCLUSIVE: Pick-ups include Raindance title Convenience and Hackney's Finest.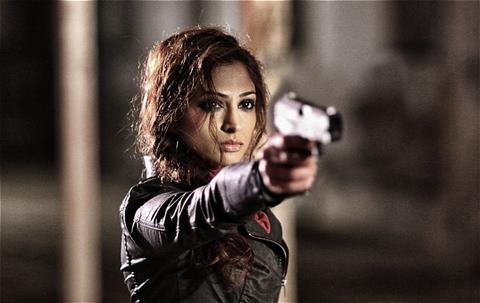 UK sales outfit Moviehouse has added sales titles Convenience and gangster film Hackney's Finest to its Cannes lineup.
Raindance title Convenience stars Ray Panthaki, Vicky McClure, Adeel Akhtar and Verne Troyer in the story of best friends who attempt to rob a petrol station to clear a debt owed to a couple of Russian gangsters.
Comic crime-thriller Hackney's Finest depicts a drug-fuelled night of mayhem in East London. The UK's Rickety Shack Films produces.
The deal was negotiated by producer Arin Alldridge of Rickety Shack Films and Moviehouse Entertainment's Mark Vennis.
Hackney's Finest is the first feature from director Chris Bouchard and will world premiere at London's East End Film Festival.
Moviehouse has also boarded production Funny Cow, set to star Red Riding star Maxine Peake in the story of a female comedian's rise to fame from a tough working class background.
BAFTA-winner Tinge Krishnan directs Tony Pitts' script with Pitts also on board to co-star. Kevin Proctor co-produces with Mark Vennis of Moviehouse Entertainment.