New York-based MPI Media Group has beefed up its AFM slate with the acquisition of three titles, including UK post-Brexit thriller White Chamber.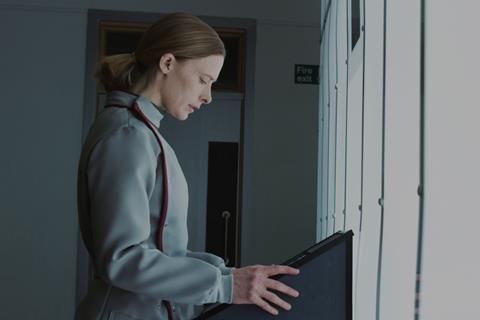 From writer-director Paul Raschid, the film is set in a UK of the near future where civil war has broken out, with martial law declared by a military government hell-bent on squashing its opposition. Shauna MacDonald stars as a prisoner of the government, with Oded Fehr playing a general who tortures her for information. The completed film played at festivals this year including Sitges, FrightFest, the Brussels International Fantastic Film Festival and the Edinburgh International Film Festival.
MPI has also boarded thriller Level 16, which premiered at this year's Fantastic Fest in Texas. The film follows two 16-year-old girls who are trapped in a prison-like school. After embarking on a dangerous search to uncover the horrifying truth behind their imprisonment, they find themselves running for their lives. It was directed by Danishka Esterhazy. Katie Douglas, Celina Martin, Sara Canning and Peter Outerbridge star.
Finally, the company has also picked up sci-fi comedy Mega Time Squad following its premiere at this year's Fantasia in Montreal. Directed by Tim van Dammen, the film follows a low-level criminal from a small New Zealand town who steals an ancient Chinese time-travel device that helps him pull off a heist and start a new life. Anton Tennet, Jonny Brugh, Hetty Gaskell-Hahn, and Milo Cawthorne star.