Berlinale Talents, the annual programme held at the Berlin International Film Festival (Feb 15-25, 2018), has revealed the 250 participants who will take part in this year's edition.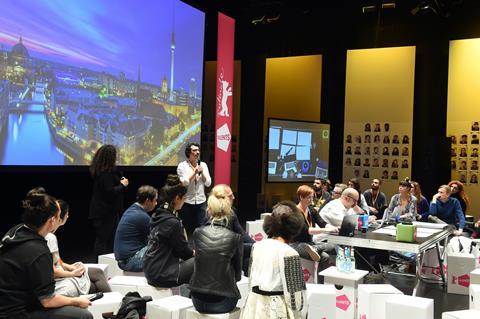 The full line-up is divided into 128 women and 122 men. Of the pool, 99 are directors, 52 are producers, 13 are actors, ten are screenwriters, 17 are cinematographers, 14 are editors, 11 are production designers, ten are in sales and distribution, ten are composers, and six are sound designers.
Notable among the 250 are Chinese director Yang Qiu, whose short film A Gentle Night was awarded a Palme d'Or at the 2017 Cannes Film Festival, Turkish actress Elit İşcan who starred in the critically acclaimed Mustang, and Angela Guerrero, Mexican distributor of the documentary I Am Not Your Negro (Berlin Panorama, 2017).
Participants will develop their scripts and projects, attend masterclasses, and join an alumni network of more than 5,400 professionals including David Lowery (director of Ain't Them Bodies Saints and A Ghost Story), Ana Lily Amirpour (director of A Girl Walks Home Alone At Night) and Elizabeth Moss (Mad Men, The Handmaid's Tale).