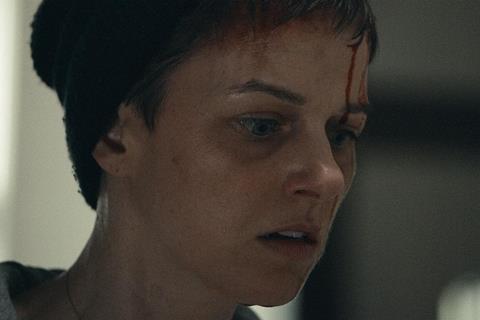 Myriad Pictures has added Implanted to its virtual Cannes market sales line-up and will launch talks on the sci-fi from Fabien Dufils later this month.
Dufils co-wrote the screenplay with David Bourgie about Sarah, a struggling young woman in Brooklyn, who volunteers to be a test subject for an experimental brain nano-chip that orders her to commit crimes.
Implanted filmed on location in New York City and Paris and stars Michelle Girolami, Candace McAdams, Edouard Montoute, Martin Ewens, and Ivo Velon. Implanted Films produced in association with Mad Street Motion Pictures.
Myriad Pictures president and CEO Kirk D'Amico said, "We are very excited to be working with the filmmakers and especially Fabien Dufils who has directed a visually stunning and slightly futuristic film filled with action and unforeseen turns and twists. The film centers on medical implants which are already in use now and explores what could happen if such implants are misused to manipulate their human hosts for nefarious purposes."
Myriad's credits include Margin Call, The Disappearance Of Eleanor Rigby, The Last Word starring Shirley MacLaine and Amanda Seyfried and Fatima starring Harvey Keitel and Sonia Braga.