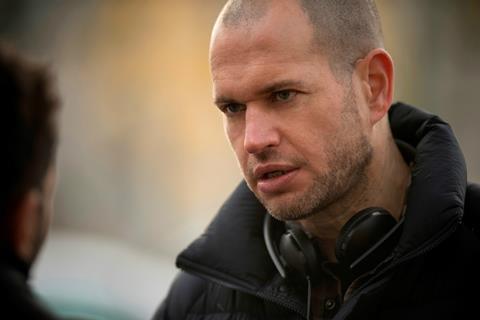 The next film from award-winning Israeli filmmaker Nadav Lapid will be Yes! – one of five features in to receive fresh investment from the Israel Film Fund.
The director of Berlin Golden Bear winner Synonyms and Cannes jury prize winner Ahed's Knee is in pre-production on the feature, and has received NIS2.2m ($600,000) from the Israel Film Fund.
Locally titled Ken!, Lapid's fifth feature revolves around a character named Y. He decides that what takes real courage is not saying "no," as he believed in his youth, but saying "yes". Y is a man who never says "no" and always says "yes". The France-Israel co-production is from Tel Aviv-based Bustan Films and Paris-based Les Films du Bal, which produced Ahed's Knee and Mati's Diop's Atlantics.
It is among five titles in pre-production selected by the Israel Film Fund, which has an annual budget of $7m and received 140 submissions for the first of two rounds in 2023.
Also receiving NIS2.2m ($600,000) was In The Land Of Limpopo, a 2D animated feature directed by Gur Bentwich and featuring the work of acclaimed Israeli animator Shachaf Ram. The film will move between past and present, over the course of 100 years of one building in Tel Aviv, telling the story of a city that rises from the sands and ends in the clouds. Bentwich previously directed comedy drama Peaches And Cream, which premiered at Jerusalem Film Festival in 2019, where it won best script.
The same investment was made in Wild Animals, the latest project from director Yona Rozenkier. Set deep in the forests of Eastern Europe, it centres on two Jewish teenage sisters who are unaware that the Second World War ended more than 10 years ago.
It is produced by Kobi Mizrahi, a 2018 Oscar nominee for Tomer Shushan's short film White Eye, and has been developed with the support of the Israel Film Fund and the Turin and EAVE development labs.
Rozenkier's first film, The Dive, received awards at Jerusalem and Locarno film festivals and screened at Toronto in 2018. His short film Butterflies played in competition at Cannes and his latest feature 35 Downhill won best film at Jerusalem last year and was recently released in Israel.
Mizrahi is also the producer of Available Now, the debut feature of Assaf Machnes, whose shorts have been screened at Berlin, Venice, London, Locarno, and Sarajevo. The film tells the story of a friendship forged in Berlin between a Palestinian taxi driver and a young Israeli. It received NIS1.1m ($300,000) from the Israel Film Fund.
The same amount was invested in Elka's Not A Shiksa by another first-time filmmaker, Aleeza Chanowitz. Produced by Israel's Green Productions, the film deals with the experiences of a new immigrant, who feels like an outsider, and her stormy relationship with religion through the prism of female friendship.
Born in the US, Chanowitz is an actor and director who recently immigrated to Israel from New York. Her recent comedic TV series Chanshi, in which she also starred alongside Henry Winkler, was created for Israeli cable network Hot and screened at the Sundance Film Festival in 2022.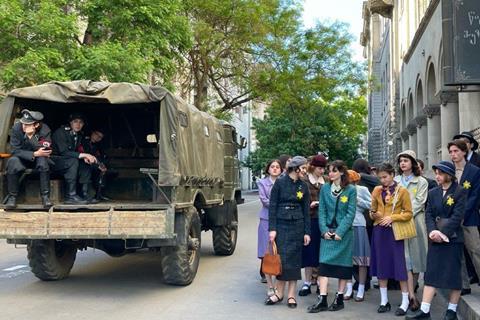 The projects join the features supported by the Israel Film Fund in 2022, which include Elite Zexer's Two Peas In A Pod, Avishai Sivan's Lot's Wife, and Hotel Jerusalem by Palestinian director Sameh Zoabi, whose 2018 satire Tel Aviv On Fire was Luxembourg's submission for the Oscar.
Features supported by the fund that have filmed this year include Dana Modan's The Property, Eti Tsicko's As If You Were Never Here, Nir Bergman's Pink Lady, Sharon Angelhart's Because You're Ugly and Dover Kosashvili's The Dark Side Of Reconstruction. Bergman's previous feature, Here We Are, received a Cannes 2020 label.