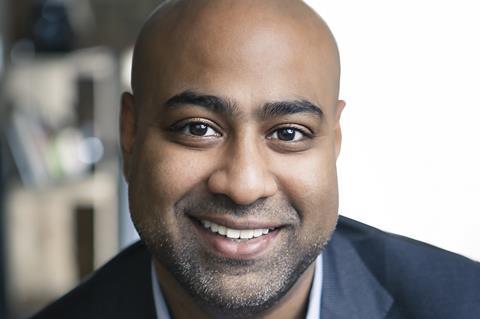 Elevation Pictures has announced that Naveen Prasad has stepped down as the company's executive vice-president and general manager to launch Impossible Objects, a new entertainment company focusing primarily on the packaging and production of feature films and television.
Writer, director, and producer Jamie M Dagg has joined Prasad at the new venture as a partner and producer.
Elevation and Impossible Objects have finalised a multi-year output agreement in which Elevation will acquire and serve as Canadian distributor of Impossible Objects' soon to be announced film slate. Elevation has also signed a first-look development deal for all of Impossible Objects' television projects.
Prasad will stay on at Elevation as strategic consultant, where he will continue to support the company on various strategic matters.
"Naveen has been an instrumental part of Elevation's success since our launch four years ago and will remain a valued adviser. He's both a great entrepreneur and taste maker so we are also thrilled that we will continue to work together through our new partnership with Impossible Objects and we look forward to their upcoming projects," Laurie May, co-president of Elevation Pictures, said.
Prasad joined Elevation in 2014 as a part of the executive management team to oversee the company's distribution and production activities including the release of feature films like The Imitation Game, Room, Moonlight, Hacksaw Ridge, and The Big Sick as well as recent Golden Globe-nominated titles Lady Bird, The Disaster Artist, The Florida Project, and The Breadwinner.
"I'm so proud of what we've accomplished at Elevation. It's been a privilege to get to work with an incredibly talented team and to have had a hand in building Elevation into a premiere entertainment company", Prasad said.
"I've been wanting to shift more of my focus towards content creation for some time now so I'm thrilled to be able to do it with Elevation's support. I'm also excited to be launching Impossible Objects with Jamie Dagg, one of the finest creatives I know, who will bring his considerable experience to support all the projects we look to package, produce and represent."
Dagg's first film Waiting premiered at the Toronto International Film Festival in 2005 and was also selected for TIFF's 2006 Short Film Showcase. Dagg's first feature film River had its premiere at the Toronto International Film Festival in 2015.
Prasad and Dagg started working together in 2005 when Prasad served as a producer on Waiting and as executive producer on River. Impossible Objects will be based out of Elevation's corporate office in Toronto.