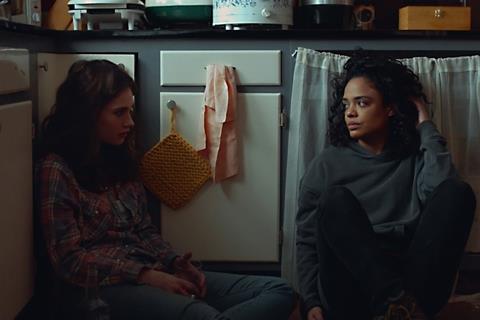 Independent US distributor Neon has formed a partnership with young female-focused digital operation Refinery29 to buy and co-distribute features.
The deal will kick off with the releases of Sam Levison's thriller Assassination Nation, due to debut on September 21, and Nia DaCosta's modern western Little Woods, winner of the Nora Ephron Award at this year's Tribeca Film Festival.
Neon will also distribute selected short films from Refinery29's Shatterbox initiative, which has produced films including Chloe Sevigny's Kitty, from the 2016 Cannes Critics' Week, Kristen Stewart's Come Swim, a 2017 Sundance entry, and Anu Valia's Lucia Before And After, winner of the Sundance short film Jury Prize in 2017.
This partnership marks the first foray into features for Refinery29, a digital media and entertainment company focused on young women that claims a global audience of 425m across all platforms. Neon, founded two years ago by Tom Quinn and Tim League, has released films including I,Tonya, Ingrid Goes West and Three Identical Strangers.
Refinery29 chief content officer Amy Emmerich commented: "Since its inception, Neon has established itself as a major player in the industry, disrupting the way the next generation consumes and views films, which aligns with how we speak to and challenge our audience and the media industry as a whole. Following the success of our short film series, Shatterbox, we are excited to expand our storytelling and experiential offerings and make our mark on the feature film business."
Neon senior vice president Christina Zisa added: "We're excited to be working with Refinery29 and launching films like Assassination Nation and Little Woods for the company's smart, passionate audience of women and to bolster our shared dedication to female filmmakers and female-driven films. We couldn't think of a better brand and partner to align with than Refinery29, as their commitment to creating and supporting content that speaks to young women today is unparalleled."