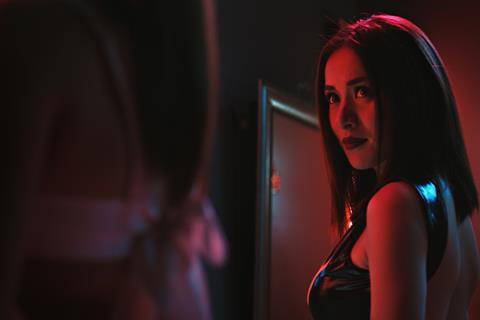 Netflix has picked up worldwide rights to Philippines action film Maria, directed by Pedring Lopez and starring Cristine Reyes.
The female-centric action pic, which starts streaming on Netflix on May 17, follows a cartel assassin (Reyes) who refuses a mission only to find herself the target of the cartel's merciless retaliation.
Produced by VIVA Films, BlackOps Studios Asia and PsyOps8, the film was recently released theatrically in the Philippines where it has been garnering strong reviews for its acting, direction, stunts and cinematography. Reyes is making her action debut in the film, which features traditional Filipino martial arts.
Maria also stars Ivan Padilla, KC Montero, Guji Lorenzana, Jennifer Lee, Andrea del Rosario, Cindy Miranda, Freddie Webb and Ronnie Lazaro.
Lopez has previously directed horror and action films including Nilalang, Binhi and Darkroom. He co-wrote Maria with Yz Carbonell and Rex Lopez and the crew includes cinematographer Pao Orendain, who worked with Lopez on Nilalang and Binhi.