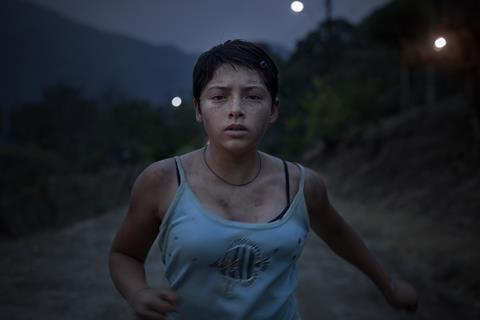 Netflix has acquired the US, the majority of European territories and Latin America on Cannes selection Prayers For The Stolen which premiered in Un Certain Regard last month.
The streamer has picked up Tatiana Huezo's film for most of Europe excluding France, Italy and UK. The title will be unbranded in certain countries.
Prayers For The Stolen marks the first fictional feature from noted Salvadoran-Mexican documentarian Huezo and plays out against the backdrop of cartel violence.
The story centres on the journey into adolescence of three girls who live in an all-female community in the mountainous region in central Mexico.
Despite the threat of violence that has forced the youngsters to cut their hair short like boys and prepare underground hiding places, they also experience magic and joy.
Ana Cristina Ordóñez González, Marya Membreño, Giselle Barrera Sanchez, Alejandra Camacho, Mayra Batalla, Norma Pablo, Eileen Yáñez, Memo Villegas, Blanca Itzel Perez, and Camila Gaal star.