EXCLUSIVE: John Hawkes stars in SXSW premiere as alcoholic ex-cop on trail of killer.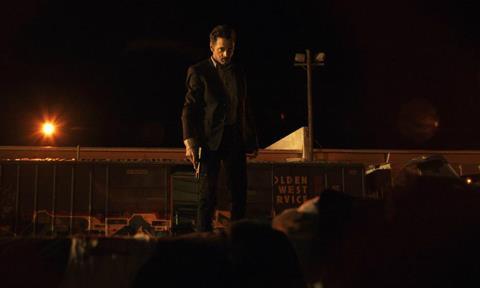 Netflix has picked up exclusive worldwide streaming rights outside North America to Small Town Crime.
The license deal, which will not be branded as a Netflix film and is characterised by sources at the online platform as a regular programming acquisition, follows the world premiere at SXSW last spring.
John Hawkes plays an alcoholic former police officer who endangers his family when he investigates the case of a murdered woman.
Rounding out the key cast are Octavia Spencer, Robert Forster, Anthony Anderson, Clifton Collins Jr, and Caity Lotz.
Spencer served as executive producer with Mehrdad Elie. Producers are John J. Kelly, Brad Johnson, and Parisa Caviani. Eshom Nelms and Ian Nelms directed from their screenplay.
Saban Films and DIRECTV partnered on US rights to Small Town Crime earlier this year.