Netflix, Hollywood studio Fox and VoD service Vimeo have partnered with Oculus to develop apps that will enable consumers to view their content via its virtual reality headset.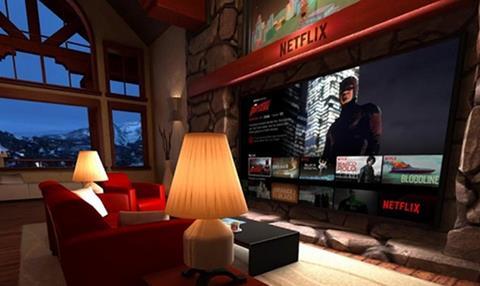 The companies, which also includes Hulu and Lionsgate, are among the first TV and film firms to work with the VR provider after it unveiled a consumer edition of its Gear VR headset.
The $99 (£65) headset, which is compatible with several Samsung mobile devices, goes on sale in the US in November, followed by an international rollout, and includes a raft of immersive games along with the Oculus Video store.
Facebook, which paid $2nb (£1.3bn) for Oculus in July 2014, will enable users to access its 360 degree videos via the service.
Oculus chief technology officer John Carmack said that the VR headset offered viewers the opportunity to watch content from "the best seat in the house".
"Despite all the talk of hardcore gamers, a lot of people want to watch movies and shows in virtual reality," he added. "In fact, during the development of Gear VR, Samsung internally referred to it as the "'Head Mounted Theatre'. Current VR headsets can't match a high end real world home theatre, but in many conditions the best seat in the house may be in the Gear VR that you pull out of your backpack."
Vimeo's vice president of product Christoper Gillet added: "Although it's still early days for VR, we're already seeing its adoption amongst some of the most talented filmmakers using our platform and will continue to expand the content offering within Oculus in the near future."