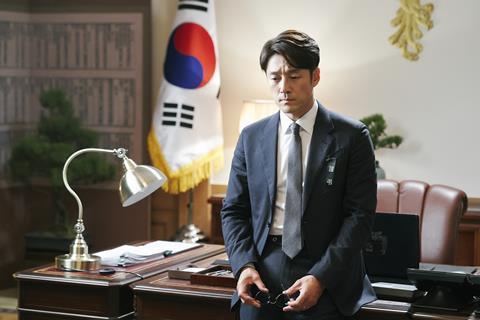 Netflix is launching five new Korean-language original series and one movie as it ramps up production in one of the region's hottest TV drama markets.
New productions include Chief Of Staff, about the world of political aides, and Designated Survivor: 60 Days, an adaptation of the popular US TV series.
Starring Lee Jung-jae and Shin Min-ah, Chief Of Staff is directed by Kwak Jung-hwan (Ms Hammurabi) and written by Lee Dae-il (Life On Mars). It begins a global rollout on June 14.
Set to launch on July 1, Designated Survivor: 60 Days is written by Kim Tae-hee, directed by Yoo Jong-seon and stars Ji Jin-hee (Jewel In The Palace), Lee Joon-hyuk (Stranger) and Heo Joon-ho, who starred in Netflix Korean series Kingdom.
Already streaming is mystery thriller Svaha: The Sixth Finger, starring veteran actor Lee Jung-jae (Along With the Gods) and Park Jung-min (Dongju: The Portrait Of A Poet). Lee plays a pastor who is hired to expose a religious cult following the murder of a young girl.
The film is written and directed by Jang Jae-hyun, whose credits include hit supernatural thriller The Priests, which racked up more than 5.4 million admissions at the Korean box office in 2015.
Netflix's Korean originals also include the second season of My First First Love, scheduled to launch on July 26; previously announced romantic drama Love Alarm, set to launch on August 22; and espionage drama Vagabond, scheduled for a global rollout from September.
Directed by Yoo In-shik, Vagabond stars Lee Seung-gi and Bae Suzy, who previously starred together in Gu Family Book in 2013. Filmed in locations including South Korea, Portugal and Morocco, the series is co-written by Yoo, Jang Young-chul and Jung Kyung-soon, marking the trio's fourth collaboration.
"Netflix started adding Korean titles three years ago and we've seen how that has attracted new audiences who are discovering the Netflix viewing experience for their K-drama viewing," said Netflix director of Korean content Kim Minyoung.