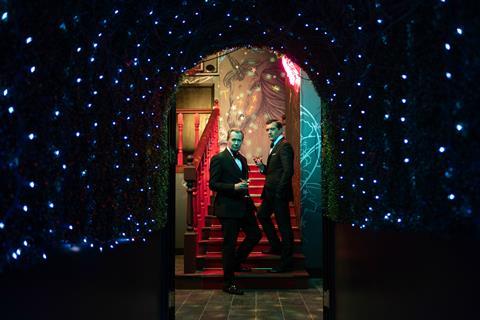 The International Union of Cinemas (UNIC) has immediately hit out at the Venice film festival's inclusion of two Netflix titles in its Official Competition line-up this year.
In a statement sent to media after today's announcement, UNIC called for "films selected in Competition at leading film festivals and awards to receive a full theatrical release".
"Cinema operators expect both [festivals and awards bodies] to consider only those titles intended to receive a full theatrical release and - where release strategies for films selected for inclusion are not yet confirmed - to make every effort to encourage the distributors of these titles to observe established industry norms," it continued.
UNIC members include Italy's two major cinema bodies, the Associazione Nazionale Esercenti Cinema (ANEC) and the Associazione Nazionale Esercenti Multiplex (ANEM). Last year, those organisations issued a firm statement aimed at Venice film festival in which they condemned the inclusion of titles from the streaming service.
Venice selected three Netflix titles in competition in 2018: ROMA, 22 July and The Ballad Of Buster Scruggs. The number this year is currently two: Steven Soderbergh's The Laundromat and Noah Baumbach's Marriage Story.
Netflix has been experimenting with different approaches to theatrical releases for its titles but the company's primary approach to international distribution is to qualify its prestige features for awards with limited cinema runs and then release on its platform.
"Where films are available solely on these platforms, or receive only a limited "technical" release in cinemas, festival/award selection becomes in truth only a marketing tool whereby most of the potential audience is denied access to a wealth of great content," the UNIC statement read.
While Venice (as well as Toronto and Berlin) continues to programme films from the streamers in its competition, Cannes has not done so for the last two years due to France's strict theatrical window laws and pressure from the country's powerful exhibitors. To date, Italian exhibitors have not been able to exert a similar influence on Venice.
Venice has also selected Netflix's The King and Seberg, which will be distributed by Amazon in the US, to screen out of competition. The latter is sold by Memento Films Intl.