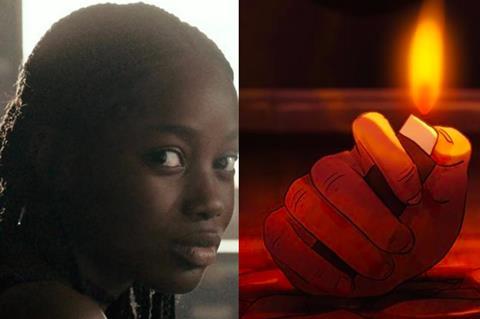 Netflix made its presence felt on closing night in Cannes, swooping on most of the world on both Mati Diop's Cannes Grand Prix winner Atlantics and Jérémy Clapin's Critics' Week winner I Lost My Body.
The streaming titan made a noise with the late pick-ups, despite its deliberate absence from Competition with its original films due to the strictures of French media chronology laws (it was highly unlikely Martin Scorsese's The Irishman would even have been ready in time, although Babak Anvari's Wounds screened in the parallel Directors' Fortnight section).
Both deals were for the world excluding France, unsurprisingly, as well as China and Benelux. The Atlantics deal also excluded Switzerland and Russia. French-Senegalese feature debutante Diop, who had already made headlines as the first black woman to compete for the Palme d'Or, went one better on Saturday night when she earned the Grand Prix to became the first black woman to win an award in Cannes' 72-year history.
Atlantics centres on a woman in Dakar, Senegal, betrothed to another, who believes the love of her life has died at sea shortly before mysterious events start to occur. Mama Sané stars alongside Amadou Mbow, Ibrahima Traoré, Nicole Sougou, Amina Kane, Mariama Gassama, Coumba Dieng, Ibrahima Mbaye, and Diankou Sembene. Fionnuala Jamison negotiated the deal with Netflix for mk2 films on behalf of the filmmakers.
Netflix took worldwide rights to I Lost My Body excluding the aforementioned France, China, and Benelux, as well as Turkey. Clapin's animation follows a severed hand in Paris as it reminisces on its past life while searching for its body. The voice cast features Hakim Faris, Victoire Du Bois, and Patrick d'Assumçao. Carole Baraton brokered the acquisition with Netflix for Charades on behalf of Xilam Animation.