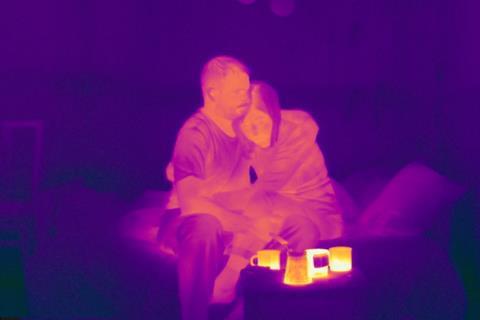 New Brussels-based sales and production services company Best Friend Forever (BFF) has boarded sales on Ukrainian producer and director Valentyn Vasyanovych's dystopian drama Atlantis ahead of Cannes.
Set in near future, war-torn eastern Ukraine, the drama revolves around a former soldier suffering from PTSD, working at a local smelter and struggling to adapt to the reality of a life in pieces and a land in ruins.
When the smelter shuts down and he loses his job he finds salvation by volunteer Black Tulip mission dedicated to exhuming war corpses.
It is the third feature for Vasyanovych in the director's seat after his FIPRESCI prize-winning drama Kredens and the more recent Black Level, about a suicidal wedding photographer.
He is best-known internationally however as the producer, cinematographer and editor on compatriot Myroslav Slaboshpytskiy's festival hit The Tribe,, which swept the awards at Cannes Critics' Week in 2014, scooping its grand prize. This new film will reunite some of the crew involved in that film.
"Valentyn is an incredible director who hasn't been yet fully discovered on the international market," says Best Friend Forever co-founding chief Martin Gondre.

Vasyanovych also produces with Iya Myslytska and Vladimir Yatsenko, whose recent credits include the Nariman Aliev's drama Homeward, which plays in Un Certain Regard this year.
Other BFF titles
Gondre has just launched Brussels-based BFF with former entertainment lawyer Charlie Bin, alongside Nicolas Eschbach and Eric Névé at Paris-based Indie Sales, where Gondre previously held the role of head of marketing and festivals.
BFF and Indie Sales will be closely aligned, working out of the same offices at the Cannes Film Festival.
Other previously announced titles on BFF's debut slate include Cannes Directors' Fortnight title Oleg by Juris Kursietis and A Colony by Geneviève Dulude-De Celles, which was awarded Crystal Bear in Berlinale and Best Film at the Canadian Screen Awards.
Gondre, who was identified as one of Screen International's Future Leaders in 2017, worked on more than 60 films during his time at Indie Sales including Oscar nominees The Insult by Ziad Doueiri and My Life as a Zucchini and auteur works such as Braguino by Clément Cogitore.
Charles Bin was a lawyer with Intervista, a leading Parisian law firm specialised in the entertainment business, where he worked on more than 50 feature films and TV series. He was previously a trainee at the French lending institution Cofiloisirs and with top Belgian entertainment lawyer Pierre-Emmanuel Mouthuy.
BFF will handle 10 films a year.