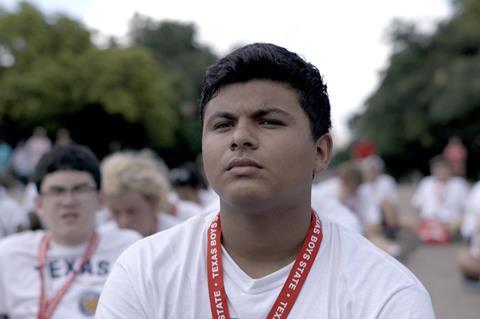 New York City's Film at Lincoln Center (FLC) and The Museum of Modern Art have announced that this year's New Directors/New Films (ND/NF) programme, originally scheduled for March, will take place as a virtual event running from December 9-20.
Twenty-four features and 10 shorts, selected as standouts from the international festival circuit, will be made available to viewers across the US in the FLC Virtual Cinema.
From the Rotterdam festival come films including Zheng Lu Xinyuan's debut feature The Cloud In Her Room (winner of this year's IFFR Tiger Award). And from Locarno there is Maya Da-Rin's FIPRESCI Prize–winning debut feature The Fever.
Highlights from Sundance include Amanda McBaine and Jesse Moss's Boys State, which won the US Grand Jury Prize for documentary, and Maite Alberdi's The Mole Agent. Boys State and The Mole Agent were previously selected as the ND/NF opening and closing night films, respectively.
Other festival successes in the programme include Romanian filmmaker Alexander Nanau's Collective, Camilo Restrepo's Los conductos, Teboho Edkins's documentary Days Of Cannibalism and Anna Sofie Hartmann's Giraffe.
Said Film at Lincoln Center Director of Programming and ND/NF co-chair Dennis Lim: "The New Directors/New Films selection is always international in scope, but I'm particularly struck by the sheer breadth of this year's lineup. Collectively these films speak to the continued vibrancy and daring of world cinema in an age of political uncertainty and cultural sameness. They prove that cinema still has what it takes to reflect and enhance the moment we live in."