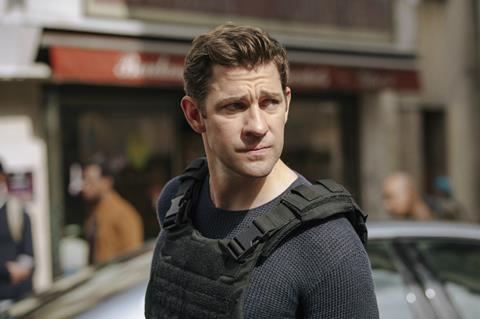 A new 21,000m2 studio complex is expected to open in Las Palmas on the island of Gran Canaria in summer 2022, Canary Islands Film confirmed to Screen's sister site KFTV.
Construction has been completed on the complex, which will offer two independent soundstages of 1,200m2 and 1,800m2, 12m high with built-in lighting and scenic bridges. There will also be workshops, storage buildings, and space for the art department, hair and make-up and costume departments, offices, meeting rooms and backlots.
The Canary Islands archipelago is proving to be a popular filming location, with Amazon's Jack Ryan season four now set to shoot in Gran Canaria and Tenerife from March to May this year, Canary Islands Film confirmed.
The series, starring John Krasinski as a CIA agent, is expected to take advantage of the islands' incentive worth up to 50% for the first $1.15m (€1m) spend and 45% for the rest.
The island of Tenerife boasted a record $67m (€58.3m) inward investment from films and TV series in 2021, more than double the $33m (€28.8m) figure of 2018 (the previous best), according to figures from the Tenerife Film Commission. This is partly because the islands have continued filming throughout the pandemic under strict Covid protocols.
Tenerife hosted a total of 190 audiovisual productions last year, including international series such as Netflix's Money Heist, Apple TV+ series Foundation and BBC Studios/RTVE show Crossfire.
Other projects to shoot on the Canary Islands recently include Netflix's fantasy drama series The Witcher, starring Henry Cavill, which filmed on La Palma and Gran Canaria, HBO Europe's first Danish original series Kamikaze, which also shot on Gran Canaria, and Marvel's The Eternals, starring Angelina Jolie and Richard Madden, which shot on Fuerteventura.