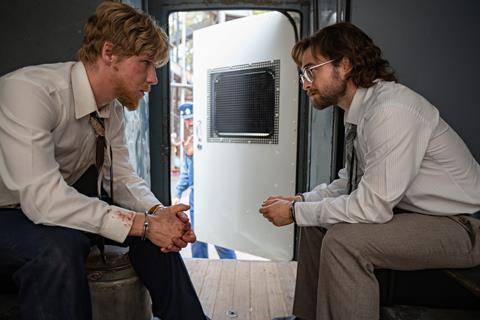 Particular Crowd, the new US-based multiplatform original film division from WarnerMedia's Turner Latin America that aims to assemble a slate of 90 English-language films this year, is already expanding into Spanish- and Portuguese-language content, Screen understands.
The development emerged as executives from the Latin American pay-TV giant's new venture attended Sundance on Sunday (26) in support of its genre title and festival selection Possessor, days after the company launched at NAPTE in Miami.
With a premium on theatrical and a laser focus on elevated content that falls under comedy, rom-com, horror, thriller, teen and family, Los Angeles-based Particular Crowd can deploy a range of release patterns.
The company can directly distribute select films through a partnership with Latin American exhibition giant Cinepolis, team up with exhibitors on other films, release on the upcoming HBO Max streaming platform, on Turner Latin America's TNT and genre channel Space, and in short "snackable" format on social media.
Besides Possessor, there are 30 completed English-language films include Daniel Radcliffe titles Guns Akimbo and Escape From Pretoria (pictured), as well as comedy Vicious Fun, and animation Stardog And Turbocat. Arclight Film handles international sales on both Escape From Pretoria and Possessor.
Particular Crowd vice-president Peter Bevan said the goal was to add another 60 titles and deliver 90 original productions and acquisitions in 2020. "Yes we're a proud Latin American company but we're global in our outlook," said Bevan of the initial roster. "We're making content that we know is going to work for our audience."
Development, co-financing and co-production partners include MarVista Entertainment, Defiant Studios, Kodiak Pictures, Sony Pictures Television/Blumhouse Television, Teashop Film, Signature Entertainment, and Breakthrough Entertainment.
The discovery of new voices is a key element of the venture and to this end Particular Crowd has struck a partnership with user-generated fiction platform Wattpad, the company that originated Anna Todd's YA hit After.
The mainstay of the slate will be English-language, however Bevan's development team is based in Buenos Aires and it is understood the development team is on the lookout for Spanish- and Portuguese-language content, although no titles have been announced yet.