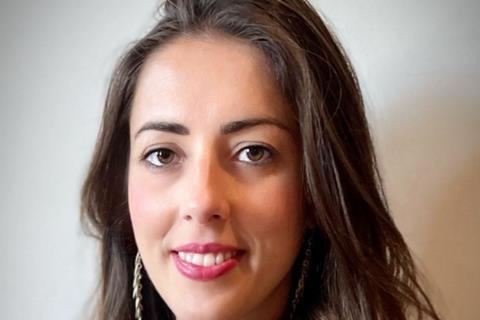 Josephine Fontaine, a former ITV Studios and BBC Studios executive, has joined TF1-owned Newen Connect to handle English-language acquisitions across UK, North America and Australia.
Newen Connect is the distribution arm of TF1-owned Newen Studioss and marks the next step in Newen Connect's rapid global expansion.
Fontaine will be the key contact for in-house Newen Studios' UK producers and will consolidate or initiate new partnerships with English-speaking third-party producers. She is tasked with developing ambitious TV shows and supporting creative financing concepts with UK commissioners.
Fontaine was previously senior global content executive - scripted at ITV Studios where she managed one-on-one relationships with production companies on behalf of ITV Studios, including UK and international based producers such as Mammoth Screen, Tall Story Pictures, Cattleya, and Tetra Media. Before that, she was account executive – Italy, scripted & kids at BBC Studios. She will report to Newen Connect's EVP acquisitions and international co-productions Karine Atlan who cited Fontaine's "expertise in both acquisitions and sales" that "will be a real asset in developing our presence in English speaking countries."
Fontaine added: "I look forward to strengthening Newen Connect's relationships with internal and third-party producers and to scouting impactful and entertaining stories for our buyers."
English-language focus
Newen Connect came onto the scene just two years ago with two French IPs and, after a rapid pan-European expansion, continues to bolster its English-language slate with high-end fiction titles. Its hit series HIP is being adapted for a US remake at ABC. CEO Rodolphe Buet said at a recent event at Mipcom in Cannes the next step for the group is more English-language fare.
"We have to represent the shows of our producers and we feel that even though non-English speaking shows are traveling, this is really the way forward for us to grow Newen Connect's slate," he said, "This doesn't mean we won't work closely with Spanish, German and French producers, but we want to strike a balance between English language and non-English language content in the coming year."
Projects include Vardy Vs Rooney, a ripped-from-the-headlines courtroom drama about real-life footballers wives Coleen Rooney and Rebekah Vardy whose social media-based brouhaha ended up in the UK High Court. The series is commissioned by Channel 4 and produced by Chalkboard.
Also upcoming for Newen are men's mental health-focused series Limbo for ABC Australia produced by Bunya Productions and British mystery thriller Blindspot produced by Clapperboard for Channel 5 in the UK.