The UK's National Film and Television School will receive the Outstanding British Contribution to Cinema Award at this year's Bafta ceremony on Feb 18.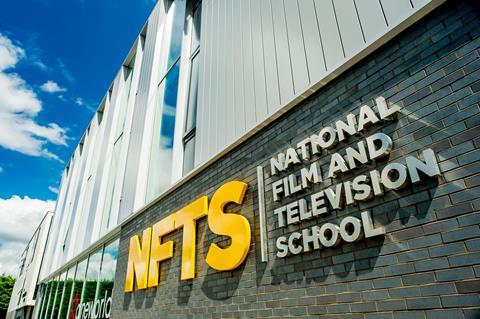 Marc Samuelson, chair of Bafta's Film Committee, explained the decision: "The NFTS provides a fantastic training ground for the next generation of creative talent - each year many of Bafta's talented scholarship recipients receive their training at the school, and an overwhelming number of its students and alumni go on to become Bafta-winners and household names. The NFTS is a truly integral part of our industry, and is hugely deserving of this award."
Opened in 1971, the NFTS boasts alumni including directors Sarah Gavron (Suffragette), Lynne Ramsay (We Need To Talk About Kevin) and David Yates (Fantastic Beasts and Where to Find Them), cinematographers Roger Deakins (Skyfall) and Charlotte Bruus Christensen (Molly's Game), and composer Dario Marianelli (Darkest House).
The school's graduates boast 10 Oscar wins and 49 nominations as well as 20 Baftas.
The annual honorary prize is presented in honour of Michael Balcon, the film producer known for his work with Ealing studios. Previous recipients include Mike Leigh, Kenneth Branagh , Working Title Films, and Tessa Ross.
Jonathan Wardle, director of the NFTS said: "This award is a huge honour. For almost five decades the NFTS has trained and educated people who go on to power British cinema. Our graduates have been responsible for some of British film and television's greatest moments in recent years. With the generous support from our donors and the wider British film, television and games industries, we will continue to provide the people that ensure the UK remains at the forefront of the creative industries globally for years to come."
Patrick McKenna, NFTS chairman added: "For decades the NFTS has been at the heart of Britain's creative industries and I am delighted that this has been recognised by Bafta. This award marks a pivotal time in the School's history as it enters an exciting period of growth and builds on its worldwide reputation for developing the talent that fuels our film, TV and games industries."
The 2018 Bafta Film Awards will be hosted by Joanna Lumley on Sunday, Feb 18.