Drive and The Neon Demon filmmaker Nicolas Winding Refn declared the traditional theatrical model of cinema "is dead" and the future of film lies on the very small screen at a talk in the filmmaker's hometown of Copenhagen as part of the CPH: DOX festival on Friday (March 29).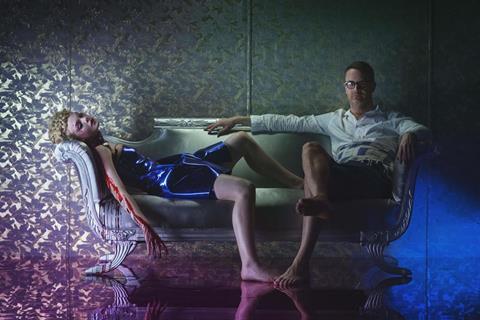 Refn was unequivocal in his claim there is no return from the changes being imparted by the major online players.
"We have to destroy the past by wiping the slate clean and saying that, 'yes cinema is dead, but filmmaking is very much alive'. It's alive at year zero, it's like the third Lumiere brother saying, 'we've just invented steaming'," said Refn.
"As an industry, we're trying to take our past into our future, and we're constantly failing both financially and artistically," suggested the director. "It doesn't mean that going to the cinema isn't beautiful or wonderful or something we all like to do, including myself, but the reality is in the future the audience will consume content on their telephones. Instead of fighting that or trying to villainise that, we have to embrace it and say that the telephone coexists with the cinema screen. Neither is better or worse, it's just coexistence. If you can't make content that's as good on a smartphone as in a cinema, you won't survive."
"The cinema world needs to adapt to the future, [filmmakers] don't need to adapt to the old system. The cinema industry has to embrace the cellphone. Through that, we'll get a much more harmonic idea of what the future will be like. If they don't, it will continue to demise. Right now the only thing keeping cinema alive is American superhero blockbusters," he continued.
The director went on to make some bold claims about how entertainment will evolve.
"I have a theory that very soon people won't be watching anything in its entirety, not because they don't want to, but because they don't have to," he said, pointing to the fluid nature of accessing series content on platforms such as Netflix.
Refn has just finished directing the 10-part Los Angeles-set crime thriller Too Old To Die Young for Amazon. The director encouraged his audience to consume it in their own individual way, for example saying they could start by watching episode three.
He also suggested he didn't believe future generations would pay for content, pointing to his young cousins who Refn said had never paid for a piece of content, be it film, TV or music, in their lives, and has easily pirated everything they wanted. "The problem is, most films are shit, so why would you want to spend money on it? The future will have to become free. Millennials will not be paying for entertainment. The question is, how do you monetise free?"
Refn has his own steaming service, byNWR, a free digital content platform with different quarterly themes containing essays, music, video, and photography alongside a fully restored repertory film.
While the talk largely focused on the industry as a whole, Refn did respond to an audience question about his take on the current state of documentaries (which is the focus of CPH:DOX).
"If you're into documentaries you should thank Netflix every single day," he said. "They're the company that bought the market back to documentaries, it's a huge business now, including theatrically. You have docs grossing $10-12m in the US and they're not even that great. Netflix has introduced documentaries as 'entertainment' to a mainstream audience and have been enormously successful in doing so."