The Ink Factory production team will pick up the Team Of The Year Award, accountant Pollyanna Gill wins Spotlight Award.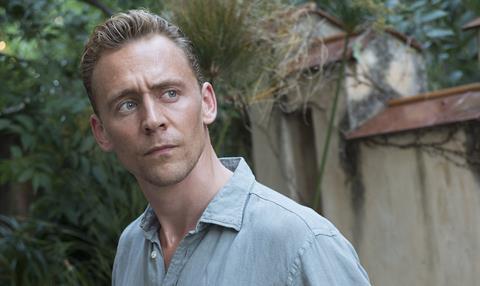 The 2016 UK Production Guild Awards will honour the team behind The Night Manager, the Ink Factory's adaptation of John Le Carre's novel, which starred Tom Hiddleston and Hugh Laurie.
Now in its third year, the Production Guild Awards, in association with Warner Bros Studios Leavesden, was set up to celebrate Production Guild members working in the UK film and TV drama industry. Award recipients work within the production office, production accounts, location management, VFX, post-production and assistant directing roles.
Five awards will be presented to mark individual or team contributions at a ceremony to be held at The Grove on Saturday (Sept 24).
This year's winners are:
Assistant accountant Pollyanna Gill - winner of the Production Guild Spotlight Award, in association with Pinewood MBS Lighting.
The production team on The Night Manager (The Ink Factory) - winner of the Production Guild Member/Team of the Year Award, in association with Panavision.
Location manager Harriet Lawrence - winner of the Production Guild Inspiration Award, in association with Working Title.
Hugh Whittaker and Jackie Rowden - joint winners of the Production Guild Contribution to the Industry Award, in association with Kodak.
Terry O'Neill - recipient of the Production Guild Special Award, given posthumously.
Alison Small, chief executive of the Production Guild commented: "The Production Guild Awards celebrate the vital part our members play in the creation of UK film and TV drama. The quality and calibre of recent UK productions are testament to their expertise and the part they play in enabling creative elements to reach new heights.
"Sustaining the supply of world-class crew is essential for the industry so I'm delighted to recognise both established contributors known for their support for new entrants, together with the new generation of production talent, for their combined roles in securing a competitive edge for future UK production."
Dan Dark, managing director and SVP Warner Bros Studios Leavesden added: "It's great to celebrate the fantastic wealth of talent from the UK film and television industry at the Production Guild Awards. The winners have all made an outstanding contribution to their fields and have set the bar incredibly high for future years. Congratulations!"