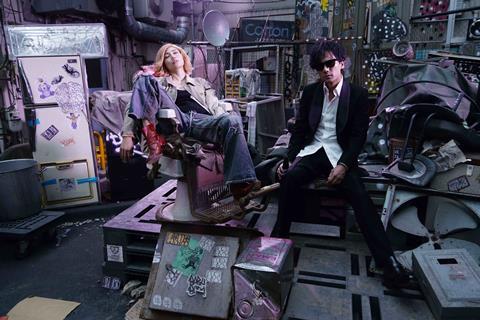 Japan's Nikkatsu Corp has picked up international rights to Tezuka's Barbara, a live-action version of Osamu Tezuka's erotic manga Barbara, which will receive its world premiere in competition at the Tokyo International Film Festival later this month.
Directed by Tezuka's son, Macoto Tezka, the film has been produced to celebrate the 90th birth year of the late anime pioneer who created the Astro Boy character. Goro Inagaki (13 Assassins) and Fumi Nikaido (Himizu) star as a novelist and the muse who drags him into the Tokyo underworld.
An international co-production between Japan's Thefool, Germany's Rapid Eye Movies and the UK's Third Window Films, the film also has Christopher Doyle (Hero, 2046) on board as cinematographer.
Nikkatsu is also launching sales on animation On-Gaku: Our Sound, the feature debut of short filmmaker Kenji Iwaizawa, which recently won the Grand Prize at Ottawa International Animation Film Festival. Based on a popular manga, it tells the story of a group of delinquent schoolkids who form a rock band.
The film was made over seven years using the technique of rotoscoping, which involves altering live-action film footage one frame at a time.
Also new on Nikkatsu's slate is Yuki Tanada's Romance Doll, starring Issey Takahashi and Yu Aoi, which is currently in post-production.