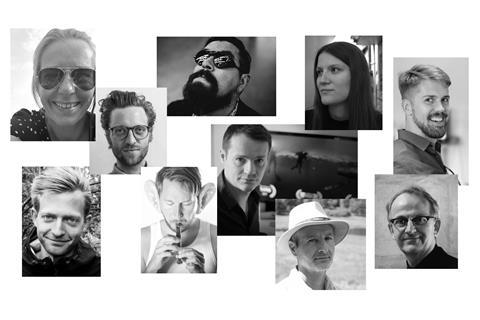 Nine VR projects will be presented at VR Days Europe in Amsterdam on Friday October 26.
The projects have been chosen by in collaboration with IFFR Pro, the industry arm of Rotterdam International Film Festival (IFFR). The projects will be seen by interactive media professionals, who will examine the possibilities for finance and distribution.
Projects in the VR Days selection include underwater experience The Water Cycle from French filmmaker Benoît Lichté and Serge Dumont; and time-locked multiplayer VR narrative Wormhole from Denmark's Mads Damsbo, which functions like an escape room.
Two of the ten projects will be invited to the 2019 edition of Rotterdam International Film Festival (IFFR)'s co-production market CineMart, along with two other yet-to-be-selected VR projects, for which a call opens on November 16 and closes on December 1.
The 48th IFFR runs from January 23 to February 3 2019, with the 36th edition of CineMart from January 27-30 within it.
VR Days Europe 2018 projects
Clicks – dir. Ate de Jong, Neth
Cosmos Within Us – Tupac Martir, UK
The Imaginary Friend – Steye Hallema, Neth
Inside Out VR – Charlotte Bruneau, Lux
Listening - Miloš Ljubomirović, Serb
Mirage – Philipp Maas, Ger
Synesthesia VR – Rein Zobel, Est
The Water Cycle – Serge Dumont, Benoît Lichté, Fr
Wormhole – Mads Damsbo, Den